Nick Powell makes Wigan Athletic return on three-year deal
By Jefferson Lake
Last Updated: 12/07/16 9:06pm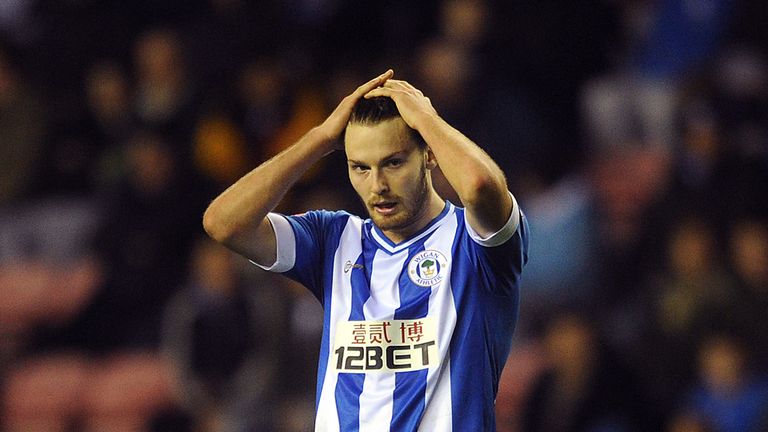 Nick Powell has rejoined Wigan Athletic after his contract at Manchester United expired at the end of last month.
Powell passed a medical on Tuesday and has signed a three-year-contract at the club, for whom he scored 12 goals while on loan in the 2013-14 season.
The 22-year-old has joined the squad as they continue their pre-season training and manager Gary Caldwell is delighted with the acquisition.
"Nick is a quality player," he said. "He's the one player we wanted to get this summer and we are so happy we've got him. When I played with him, he was the best 19-year-old I'd ever played with. 
"He's had a frustrating couple of years with injuries and not managing to settle anywhere, but we absolutely believe in him because he's a special player with the talent to get a stadium to its feet. 
"He is still very young and has got so much more to give the game. We are delighted he can continue his progress with us." 
Powell initially arrived on loan at Wigan in the summer of 2013 and his seven league goals played a big part in the team reaching the Championship play-offs.
He also scored three goals in the club's Europa League campaign and another two in the FA Cup on the road to the semi-final.
Manchester United paid Crewe £4m for Powell in June 2012 but his time at Old Trafford was interspersed with loan spells at Leicester City and Hull City, as well as with new club Wigan.