Jordi Gomez expresses joy at scoring a hat-trick against Reading
Jordi Gomez has told of his delight at scoring a hat-trick in Wigan's 3-2 win over Reading.
Last Updated: 26/11/12 12:27pm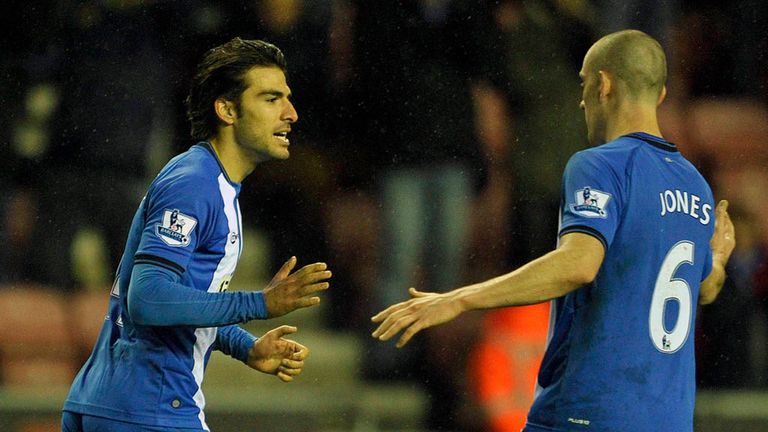 His treble makes him only the second ever Spaniard to score a Premier League hat-trick, along with Fernando Torres, and Saturday's win helped to ease the Latics' relegation worries.
Gomez has struggled to hold down a regular first-team place since joining from Swansea in 2009 and he even faced the jeers of his own fans before starting the comeback, but he says it just makes him more determined.
"I'm used to it and it makes me stronger than ever. I can't say anything to them because they are free to say what they think," he said.
"My last hat-trick was when I was a kid. I was 11 or 12 and was at Barcelona, so it's been a long time but I'm very happy to score a hat-trick and the team won."
He continued: "It's good to know that Torres and me are the only Spanish players to have scored hat-tricks in the Premier League and I hope there are more to come.
"Our aim is to take the team to the next level and not be suffering like we have in the last two or three seasons."