Dave Whelan has decided to step down as chairman of Wigan with immediate effect.
The 78-year-old will remain as owner of the Championship club, but his grandson David Sharpe, 23, now takes over as chairman.
Whelan held his role at Wigan for 20 years, during which time the Lancashire club worked their way up from the old Third Division to the top flight of English football.
Although the Latics were relegated to the Championship in May 2013, the club won the FA Cup for the first time four days earlier with a 1-0 victory over Manchester City at Wembley.
In an exclusive interview with Sky Sports News HQ's Jim White, he said: "I've been in the game of football 61 years since I signed professional terms with Blackburn Rovers.
"I've enjoyed every single minute of it but there comes a time when you've got to retire. I've given it a lot of thought… I've spoken to my wife Patricia on numerous occasions and I think I've come to the right conclusion – that I'm going to retire today.
"Young David will become chairman today. I've had him working at the football club for the past 12 months. We all know as we're getting older that there's certain things that you suffer from. Your memory is not quite the same, your judgement is not quite the same.
"When I'm watching a football match I forget the players' names. I never, ever used to do that."
Whelan admitted that the £50,000 fine and six-week ban he received from the Football Association for comments he made about Chinese and Jewish people in a newspaper interview had an impact on him.
"It has brought reality back in to my mind," he said. "While I was away I obviously gave it a lot of consideration. And that charge did hurt me, there's no question. It hurt me, it hurt my wife because we're not racist people in any way, shape or form. And when you are accused of being a racist, it seriously hurts you.
"The FA came to the decision that I wasn't a racist, but they fined me £50,000 and banned me for six weeks. I could not understand what that was all about. If I'm not a racist why did I have to have those punishments?"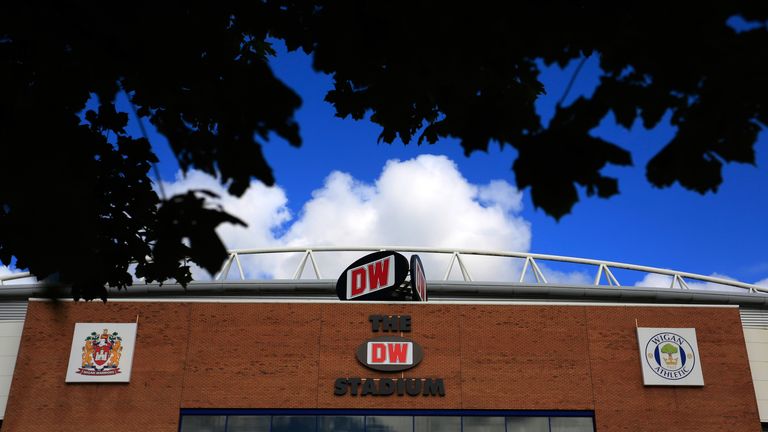 Contrary to some suggestions, there are no plans to sell the club, which will remain in family hands.
Whelan admitted that if he had the chance to do the newspaper interview all over again, he would not make the same comments.
"I probably would because you get time to think about these things," he said. "I had no intention of insulting anyone. I would never insult any race of people on the whole planet. What I really wanted to say… is I respect every race of people on the planet."
In a separate statement on the club's website, Whelan insisted the club will stay in his family's hands, and that he had no intention of selling up.
Whelan added: "Contrary to some suggestions, there are no plans to sell the club, which will remain in family hands and I have every confidence that David, along with chief executive Jonathan Jackson, will lead us forwards with wisdom.
"In making this announcement, I would like to say huge thank you to the board of directors, all the staff at the club, and of course the wonderful supporters of Wigan Athletic, who have helped make the journey over the past 20 years such an exciting and memorable one."