It is safe to say that Chris Wilder has trodden a different path to some of his fellow managers in the Sky Bet Championship.
While Marcelo Bielsa has become an icon in modern football for his work in South America and Europe and Daniel Farke was nurtured at Borussia Dortmund, Wilder's origins lie in simpler Sunday League surroundings.
"I was picking the team in a nightclub on Saturday night at half one in the morning!" said Wilder, reminiscing about his spell in charge of Bradway FC in the Yorkshire local leagues. "It was great, and I managed to get a few Sheffield United old boys to play for us, Billy Whitehurst, John Beresford and a couple of others.
"It was fantastic experience for me in terms of dealing with different personalities on a Sunday morning, having been out all weekend, and trying to get a team together. Those were my proper early steps into coaching and management, and we had a bit of success in that period as well.
"I've come a different path to some and, while I respect everyone else's 100 per cent, I'm proud of mine. I'm proud of where I've come from and where I am trying to get to. There are a lot of comparisons between me and other people in this division but that's not an issue for me. I'm delighted with the experiences I've had and I've had some experiences to say the least!
"I've taken the knocks and the good times in my stride and enjoyed them all along the way. I still think there's a little bit of my path left."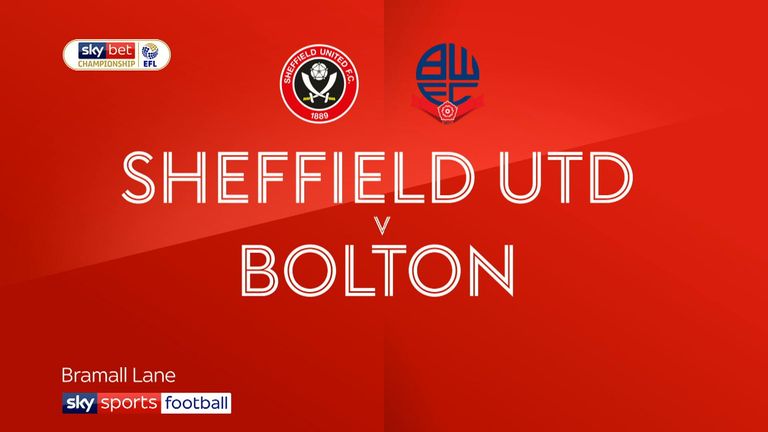 Wilder's journey so far has seen him rise through the leagues with the likes of Alfreton Town, Halifax Town, Oxford United and Northampton Town - winning promotions throughout before eventually taking the Blades back up to the Championship after six years away in 2017.
Last season they threatened in the early parts of the campaign before falling away from the top six, but this time around they look as though they will last the course in the promotion battle. Victory at Aston Villa on Friday night, live on Sky Sports Football, would send them top of the table.
Wilder, a boyhood Blade, has become an icon to one half of the city he adores, although that particular status can cause a bit of havoc when he is commuting during the rush hour.


"Sometimes I get recognised and sometimes I don't," he said with a smile. "The bus drivers will sometimes stop to try and get a selfie at peak times with traffic all around you!
"Sheffield has everything as far as I'm concerned and the football club is right in the heart of it. Some people down the road might not like that! But it is a great football city to be involved in with two powerful clubs with a great rivalry and history.
"My family are all from these parts and I've never forgotten where I've come from because it keeps you grounded. I just love the city and I hope we've brought a little bit of pride back to the red and white half of it in the last couple of years."
At 51 and with nearly two decades of experience behind him, Wilder is hardly new to the management game. In some less informed quarters he is thought of as an old-school type, and while he does retain some of those qualities he is also an innovator and a follower of key modern trends.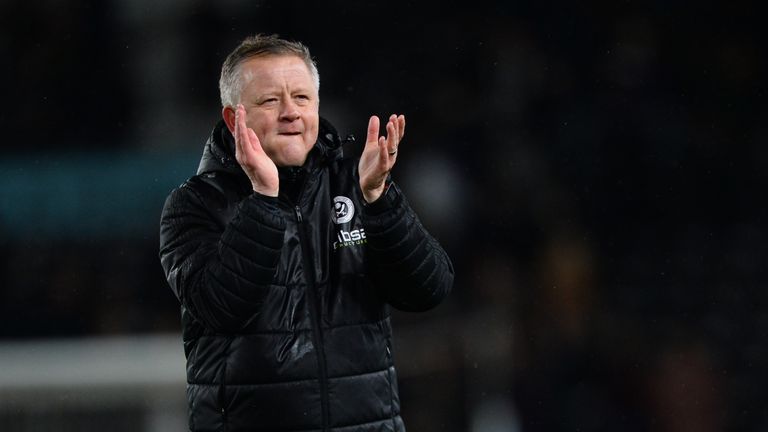 In his own mind he sees the ability to balance both new and old as one of his best attributes.
"From my point of view it's more about what is tried and trusted than what is old school," he said. "The game doesn't really change it just goes round in cycles.
"But that doesn't mean you don't need to keep up with modern trends and how the game is moving forward. My staff and I try to keep a good balance with video analysis, sports science and conditioning, but at the same time you've got to be able to run around and compete, it's a physical and competitive game and we need to preserve that side of things as well.
"I believe all top players have that honesty and down to earth work ethic and integrity to add to their talent, so what we are trying to do is keep moving forward in both aspects.
"My players have to be competitors before footballers. They don't pull out of tackles in training, it's full tilt and if we pick up injuries then we pick up injuries. They have to give everything on the pitch and leave it all out there. We played that way for 46 games in League One and my players enjoy that way.
"Our job is to try and organise them and get them into a shape to try and win games. I totally respect all the clubs in this division but we don't fear anybody. We go after every game and I think one of the biggest compliments I can give my team is they give themselves an opportunity in every game to get a result."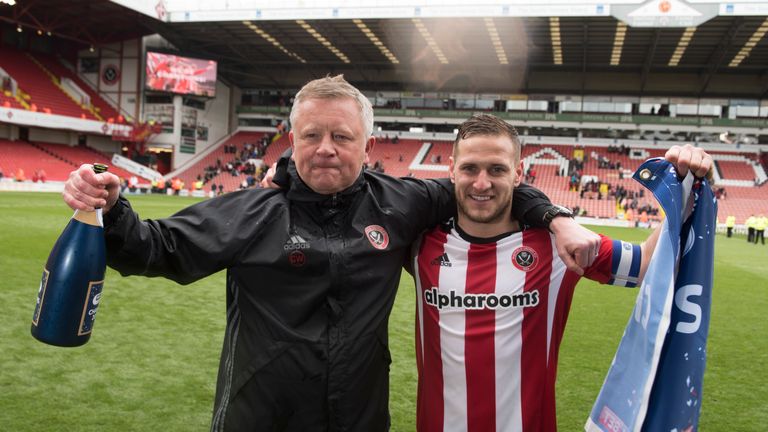 There are many involved at Sheffield United who would probably be happy to give Wilder a job for life for the work he has done so far.
Wilder, however, has made no secret of his desire to be given more money to invest in his playing squad to try and take the club to the next level. One way or another he deserves a shot at the Premier League, and the powers that be at Sheffield United should be doing everything they can to make sure that step is taken with them.
"I think now we possibly need that next step of investment that takes us from a team in and around the top 10 to a team that could knock on the door of the Premier League," he said. "I think the owners realise now what we need to compete at that level, but the decision of when that happens is up to them.
"There is obviously a situation at the end of the season that is above me, but as far as I am concerned if I can take this club into the Premier League it would be an unbelievable achievement for us and one I would definitely enjoy.
"The ups and downs of football are difficult to predict, but if I get that opportunity I would be a very proud man."