Interim Sheffield United boss Paul Heckingbottom does not expect talk of a European Super League to fade away despite the current proposals being on the brink of collapse.
Six Premier League clubs - Arsenal, Chelsea, Liverpool, Manchester City, Manchester United and Tottenham - had originally agreed to join the breakaway competition, only to hastily withdraw on Tuesday following intense criticism.
Heckingbottom is happy that those sides backed down but is not convinced that this is the end of the matter given how strongly some of the protagonists - including Real Madrid's Florentino Perez - are about the need for such a competition.


"I think it was wrong how everything came about and I'm pleased with the outcome so far, but I don't think it will go away," Heckingbottom said.
"Obviously if the owners of those clubs are really committed to doing something like they did, then it's obviously going to be a topic of conversation all the time.
"They're going to maybe be doing it a different way, but still looking to either overhaul the Champions League or create a new competition."
Heckingbottom's comments come amid an expectation that European governing body UEFA will unveil plans for an expanded 36-team Champions League to commence in 2024.
However, the 43-year-old is pleased that fan pressure forced those involved to reconsider and, in the majority of cases, caused clubs to renege on their decision to join.
He said: "I'm pleased that everyone has been listened to, the fans have had a voice, all of football's had a voice, and that's only right."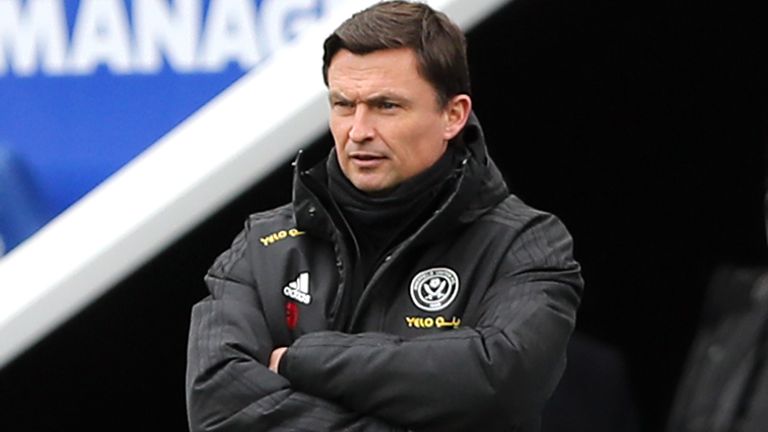 Heckingbottom would be in favour of seeing the Premier League clubs involved punished, but only if they are found to have breached competition rules and the league believe that to be the correct course of action to take.
"In terms of punishments, for me it has to be (through) the correct channels," Heckingbottom added.
"If rules have been broken - in terms of contractual rules or competition rules - then it is up for the organisers of that competition to enforce punishments.
"No one else, no one else's opinion, no other football clubs, no other self-interests should come into it.
"Football's evolved over the years but it has always been competitive, it's always been a competition. That's what has to be protected."