Sheffield United owner Kevin McCabe sells 50% stake in club to Prince Abdullah
Sheffield United owner Kevin McCabe has sold a 50% stake in the club to Prince Abdullah of Saudi Arabia.
Last Updated: 03/09/13 1:42pm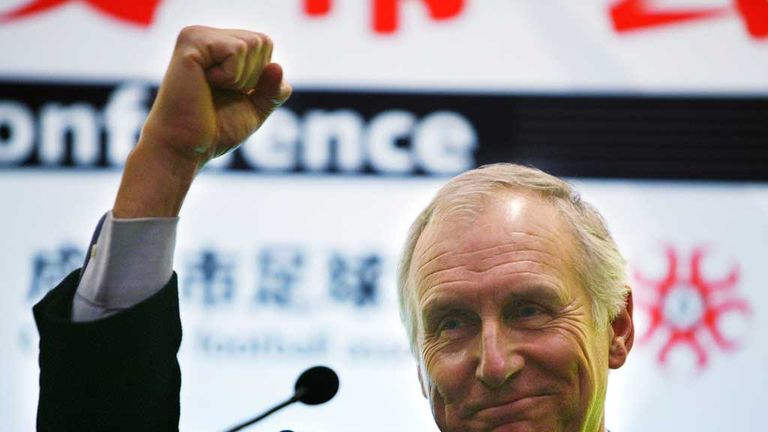 Prince Abdullah, the grandson of the founder of the kingdom of Saudi Arabia, now becomes co-chairman alongside McCabe after securing a 50% interest in the League One club's holding company Blades Leisure Ltd.
And the 47-year-old is relishing the chance to help the historic club achieve its goals.
Prince Abdullah said: "I am delighted to invest in such a sensibly-organised, family and community club with a great history and heritage.
"Joining Sheffield United FC at a time close to its 125th year in existence is significant to me and, like Kevin, I am determined to see it achieve its goals and look forward to working with the whole Blades community.
"However, money will be spent judiciously, and in any case we must comply with the Salary Cost Management Protocol."
McCabe said: "We are thrilled to be building this new partnership for Sheffield United with Prince Abdullah, who shares our vision for the Blades to join the top tier of English football.
"The McCabe family remains wholly committed and over the past 10 years has invested more than £90million in rebuilding our fine and proud club, which now has a top-class stadium, academy and junior development centre."
Prince Abdullah is a former president of Saudi Arabia's most successful club Al Hilal and founder and chairman of publicly-listed Saudi Paper Manufacturing Group, the largest tissue manufacturer in the Middle East.
His son, Abdulraham Bin Abdullah, Turkish businessman Selahattin Baki and principal advisor James Phipps have been appointed directors of Blades Leisure Ltd.