Andre Ayew says his close friendship with Dimitri Payet played a big part in his decision to join West Ham.
The 26-year-old joined the Hammers from Swansea in a £20.5m deal on Tuesday, becoming the club's record signing after eclipsing the £15m they paid to sign Andy Carroll from Liverpool in 2013.
Payet, who scored nine goals in 30 Premier League appearances last season, played with Ayew for Marseille in Ligue 1 and the new West Ham signing was not surprised by Payet's impressive campaign.
"We have a very good relationship, he's a friend," said Ayew. "I'm happy to be in the same squad as him. He's a great player, he has great quality.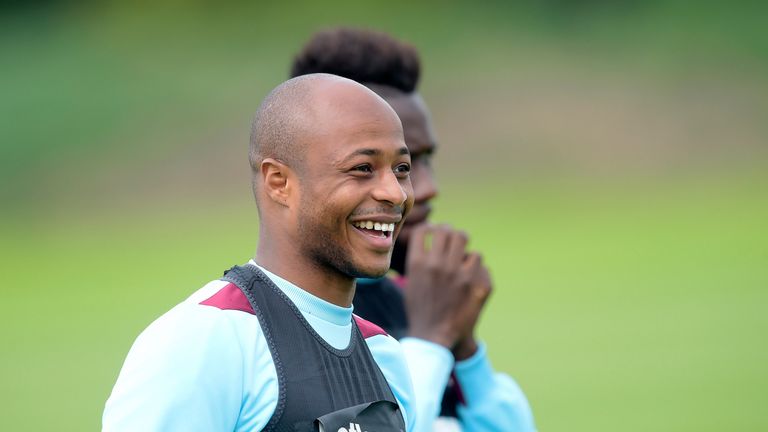 "I'm not surprised with what he did last season because I even know he is going to do more this season, he has the quality to do more.
"With him, and all the other guys who have come in, with Feghouli, I had to take my time, have a discussion with the manager, he made me understand what he wanted."
Ayew scored 12 top flight goals for the Swans last season but the ambition shown by West Ham persuaded him to switch to the London club.
"I knew that this club is a very popular club, has a lot of ambitions, wants to get to another level and I want to be part of that project," he added.