David Moyes unfazed by return to Everton as West Ham boss
By Mark Ashenden
Last Updated: 27/11/17 7:40pm
David Moyes insists his focus will be on claiming a West Ham win when he returns to Goodison Park four-and-a-half years after leaving as Everton boss.
Moyes is still looking for his opening victory for the Hammers since replacing Slaven Bilic, but will be buoyed by an encouraging 1-1 draw in his first home game against Leicester on Friday.
The 54-year-old Scot is now preparing for an emotional visit on Wednesday back to the club he managed between 2002 and 2013.
"It's really important we get three points at Everton, so there is no room for sentiment," Moyes said in Monday's press conference.
"I want a clean sheet and a win when I go back to Goodison, I'll always look out for Everton and hope they do well, but my focus now is on West Ham only."
Moyes also defended his decision to omit captain Mark Noble from the starting line-up for the Leicester game but insisted he was not making a point about his willingness to drop big-name players in the Hammers squad.
"It wasn't anything to do with making a statement," added Moyes. "We decided to go with a bit more pace. That's why we did it.
"If anyone rallies West Ham United and the players then it's Mark Noble. I'm no expert on Mark, I've only been here two weeks, but the people who know him speak so highly of him.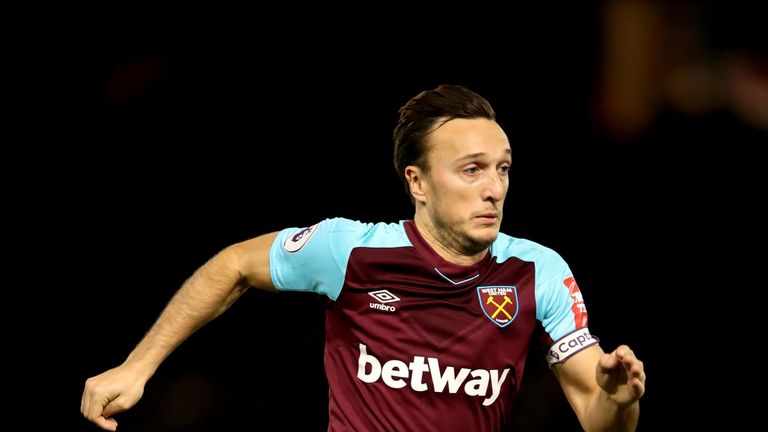 "I can only say in the time I've been with him, even today, he's driving everyone on, making sure we do the right things in training and making sure the standards are right.
"He responded as you would expect, the right way, but he also wants to play and be part of the team."
As for whether Noble will return to the starting line-up against Everton, Moyes said: "Will he be in the team? He'll certainly be a part of the squad.
"We'll need to wait and see, we have competition for places, but there is no problem playing him because he's a good player."