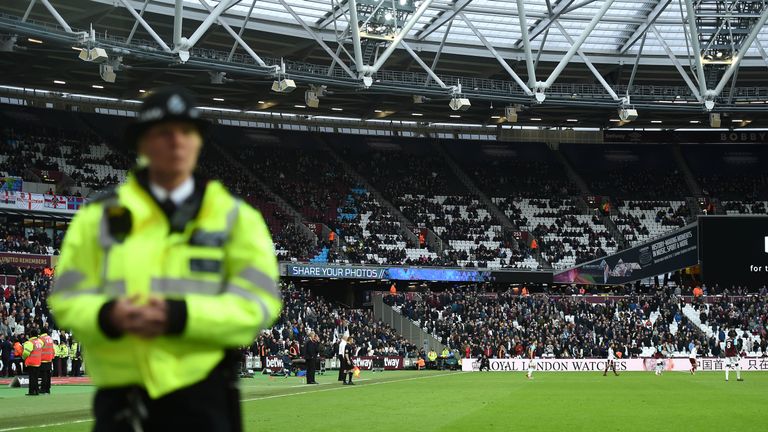 West Ham have issued lifetime bans to at least five supporters involved in disturbances during their defeat to Burnley at the London Stadium on March 10.
The club has taken "swift and decisive action" against individuals who were found to have committed "acts of severe violence and physical aggression".
The match was marred by a series of pitch invasions and widespread supporter unrest, with club director Trevor Brooking confirming co-owner David Sullivan was struck by a coin towards the end of the game.
A club statement read: "Lifetime bans from all West Ham United matches, both home and away, have today been issued to five individuals who crossed safety barriers to enter the field of play - a criminal offence that is a severe breach of stadium safety regulations - while a number of individuals have also been banned for life for violently throwing coins or objects with intent to injure or harm on the bridge directly in front of the directors' box.
"Furthermore, a number of additional incidents, including attempted pitch incursions and acts of violence, are currently being investigated in collaboration with stadium operators LS185 and the police.
"The club expect to issue further bans based on witness statements and the high quality CCTV footage available, prior to our next home match against Southampton on March 31.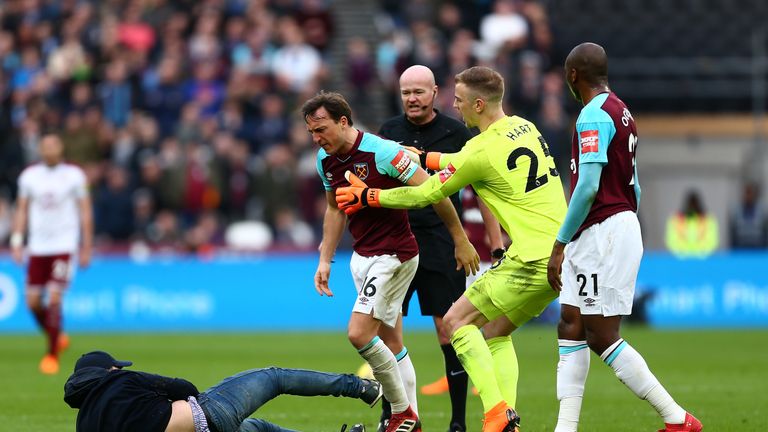 "West Ham United would like to reiterate that the safety and security of our supporters, players and staff remains our absolute priority at London Stadium.
"We take a zero tolerance approach to any form of violence that endangers the welfare of others, and we are committed to ensuring a safe and comfortable environment for all spectators."
In response to the bans the West Ham United Independent Supporters' Association (WHUISA) wrote in a statement they were aware some of the fans subjected to the lifetime bans may be charged with criminal offences.
The statement added: "Given this, we have received legal advice that we should not offer further comment so as not
to, even inadvertently, prejudice any court cases.
"In due course we will be speaking with lawyers to ascertain if we can do anything practical to assist our fellow fans. We would like to add we condemn violent behaviour and the throwing of any form of missile."
West Ham confirmed last week the Metropolitan Police will be present inside the London Stadium for their game against Southampton.