West Ham win series of legal battles against London Stadium landlords
By Sky Sports News
Last Updated: 16/08/18 8:20pm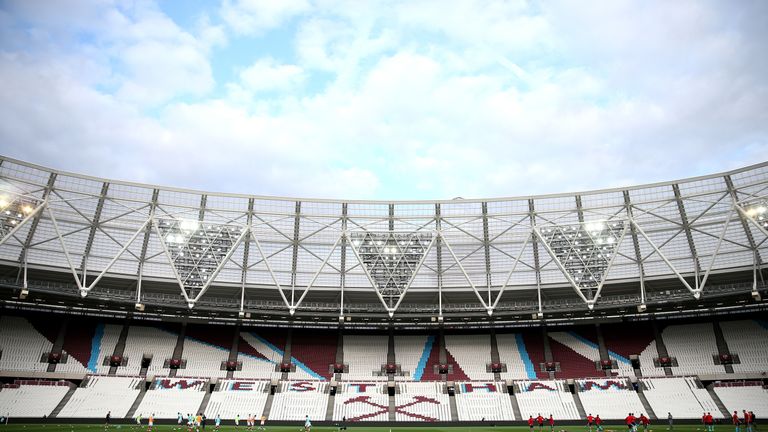 West Ham have won a series of legal battles against their London Stadium landlords and will discover in the next few weeks if areas surrounding their pitch can be coloured claret.
Sky Sports News understands that the London Legacy Development Corporation (LLDC) has been ordered to replace the materials around the playing surface, which are currently green, at a cost that one source has said could rise to £380,000.
Former Hammers boss Slaven Bilic first raised concerns in October last year and asked for the areas to become claret because his players had no idea where the touchline was.
"Imagine you are a player, you are running back to defend or joining the attack - you look up and it is not easy because everything is green in front of you," he said.
The replacement costs will be borne by the tax-payer despite repeated offers from the club to fund the work, fuelling concerns that the surrounds will be in the London Stadium branding colours of dark blue - that of local rivals Tottenham - rather than West Ham's claret.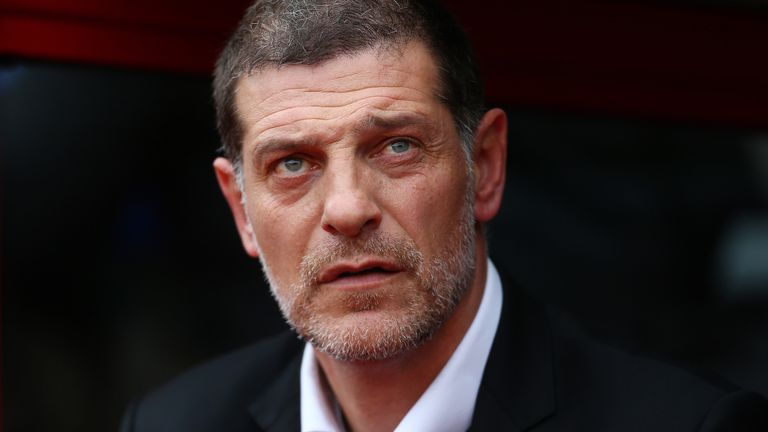 The case is one of four legal victories for the Premier League club relating to their £2.5m-a-year tenancy agreement.
Sky Sports News understands that, as well as the pitch surrounds, the publicly-funded LLDC were ordered to provide draught beer in food and beverage areas as part of their agreement.
They were also ordered to end all charges to West Ham for the provision of TVs and refund the fees they charged last season, and also provide hostesses in hospitality suites while also refunding the costs incurred for providing them last season.
The legal wrangling will do little to ease tensions between the two sides over a host of issues from stewarding to naming rights.
LLDC told Sky Sports News on Thursday: "We are complying with all of the decisions made through the expert determination process, including supplying a pitch surround in a contrasting colour, and continue to discuss the solutions with West Ham United.
"We have begun the procurement process for the new pitch surround which will be in place within the next few weeks.
"We are not going to comment on private negotiations, however, we wish to protect our commercial rights which involve securing the best deal for all our assets such as the sponsorship potential of the pitch surround."