West Ham forced to apologise for data breach of fan email addresses
By Lyall Thomas
Last Updated: 24/08/18 9:49am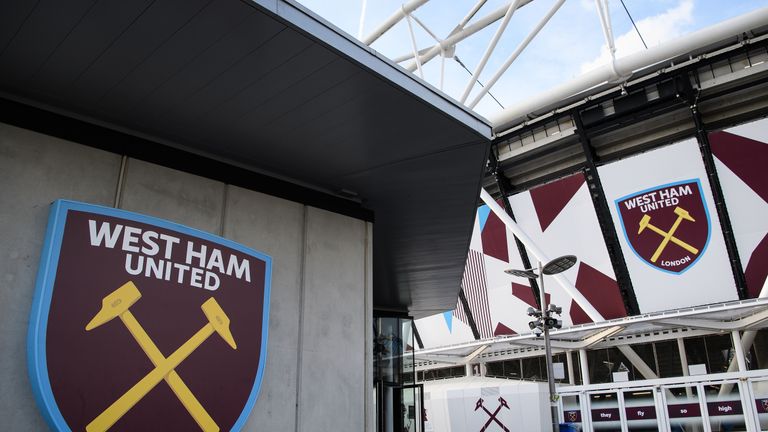 West Ham have been forced to apologise to their supporters again - this time for a breach of their private data.
The Hammers "inadvertently" shared "hundreds" of supporters email addresses while confirming their successful applications for tickets for next week's Carabao Cup match away to AFC Wimbledon.
In a subsequent email - which has been seen by Sky Sports News - the ticket office issued an apology that also confirmed the club has reported the matter to the Information Commissioner's Office.
The second email also urged supporters to disregard the first email immediately and insisted: "Beyond your email address, no other information has been shared."
A number of supporters were critical on social media. Nick Marsh tweeted: "West Ham sharing 500 odd email addresses. Tried to rectify it, and in doing so shared the addresses again. Typical West Ham. Shambles."
The error came on the same day that vice-chair Karren Brady said sorry to fans over the ongoing legal disputes with their London Stadium landlords - the London Legacy Development Corporation (LLDC).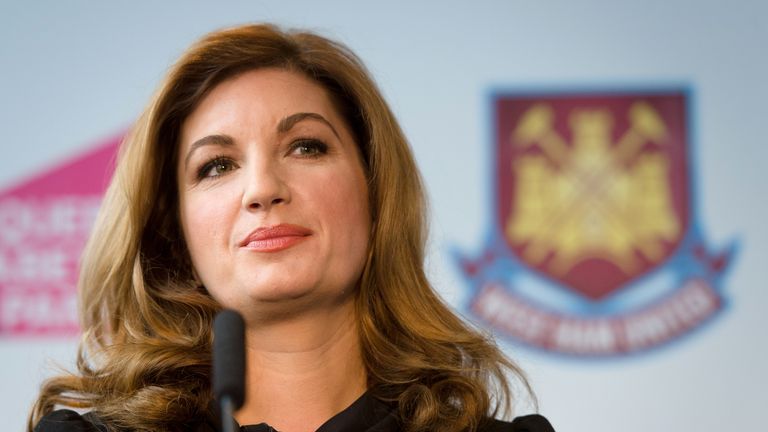 Brady claimed on Thursday that West Ham are being held to "ransom" by the stadium operators E20 over "invented invoices", after the LLDC claimed they are still owed outstanding payments from last season.
The statement was issued in regard to a club honours board that was displayed at the stadium last season, but was taken down during the summer and has not yet been reinstalled.
West Ham are also in a dispute with the LLDC over the colour change of the track cover surrounding the London Stadium pitch, which the Hammers want claret but the LLDC want blue.
Brady issued a compromise of both colours on Wednesday, which included a graphic mock-up of the design, and issued a 14-day deadline for the LLDC to respond.
In his pre-match press conference on Thursday, new West Ham manager Manuel Pellegrini insisted he did not want the ongoing disputes to provide "excuses" on the pitch for his team, who have lost their opening two games and face Arsenal away on Saturday.