West Ham's Kevin Nolan says critics of Sam Allardyce are wrong
Kevin Nolan has defended Sam Allardyce following intense speculation that the West Ham manager could be facing the sack.
By Tim Oscroft
Last Updated: 13/05/14 10:14am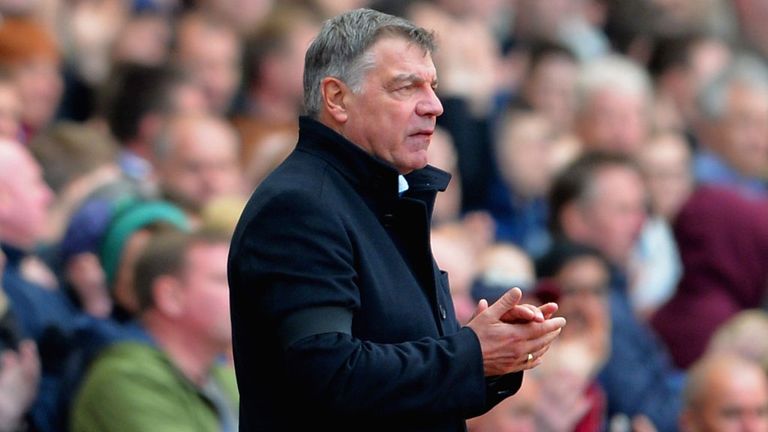 Allardyce's role is under scrutiny following protests from some Hammers fans in recent weeks, while the former Bolton Wanderers manager was unhappy with the booing that accompanied his side's home win over Hull City in March.
The Hammers finished 13th in the Barclays Premier League, and while Allardyce is thought to be meeting the club's owners this week to resolve the future, the club captain is adamant the current manager is the right man for the job.
"At the end of the day he deserves more respect than he has received," declared Nolan. "I'm disappointed there is all this talk, but that's the life of a football manager.
"It's crazy, but that's the world of football these days. He's got a thick skin and he's got a meeting with the chairman this week to discuss where we go in the future.
"All the lads are hoping it's only paper talk and that we can look forward to another season in the Premier League."
Nolan played for Allardyce at Bolton, and was brought to Upton Park by his former manager when he joined from Newcastle in 2011. The pair helped the Hammers win promotion back to the Premier League a year later, and Nolan cannot understand why Allardyce is being criticised.
"I'd be very disappointed if he lost his job. All the boys would because of what he's done this year to make sure this club remains in this league again," he added.
"Before he came, we were in the Championship and the club was in a real bad state. Not just on the outside, but inside. That's what he does. He builds from the foundations up and he's starting to build something here.
"He's got the vision and if we all get behind him, chairman, myself, players, the fans, then this club will have a successful future.
"You have to remember it's a minority of fans who do all the shouting and sometimes they shout loudest."