Watford manager Javi Gracia says he supports the use of VAR technology to help referees.
VAR is currently being used in two domestic cup competitions in England, and has been the subject of a wide range of opinions.
Tottenham boss Mauricio Pochettino raised his concerns with the system following Wednesday's FA Cup win over Rochdale, though Gracia is in favour of the technology, so long as it helps officials reach the correct decision.
"England have good referees. If we review the mistakes, we have less mistakes," Gracia said ahead of this weekend's visit of West Brom.
"If they can do their job better with the help of technology, we must try to help the referees. So, for me, it's important we help the referees."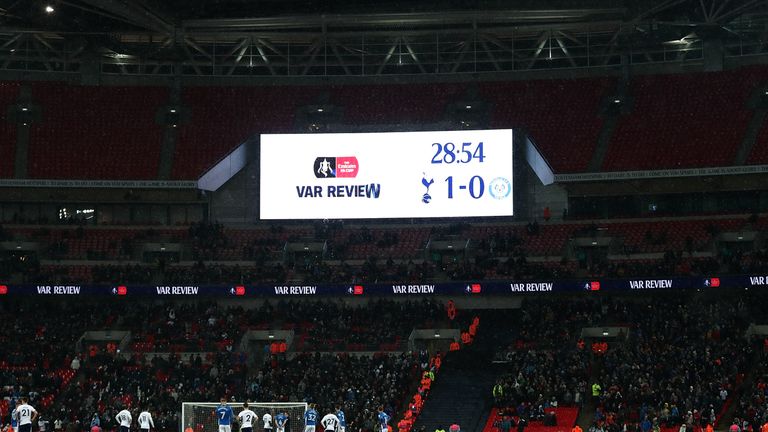 Since Gracia took over at Vicarage Road, Watford have collected seven points from four Premier League matches, and sit 10th in the table with 10 games remaining.
However, with 33 points in the bank, they are only six above the relegation zone, but 13 clear of Saturday's opponents West Brom, who remain bottom of the table.
"I'm just concentrating on the next match," Gracia added. "I'm not setting a target. I don't know what we'll do over the next 10 games but it's the time of the season when every team is worried about the next few points - and what you need to reach your target.
"But for me, the best way to prepare is to only think about the next three points. I want to finish the next match with 36 points.
"It will be an opportunity to get three points. But I don't think it will be easier to play against West Brom, than to play against Arsenal in the next game after that.
"I'm certain West Brom will play the next game as though it's the last one."
Gracia admits he is not certain when the injured Gerard Deulofeu will return to training, but remains confident it will be before the end of the season.
The striker was forced off against Everton last week and the Watford boss explained: "I think he has a stress fracture of his foot. I'm optimistic about his recovery but I don't know how long he'll be out.
"I'm not a doctor but I think he'll be back before the end of the season."