Watford forward Stefano Okaka to join Udinese on loan
Marvin Zeegelaar also expected to leave Watford to join the Italian club
Last Updated: 04/01/19 2:24pm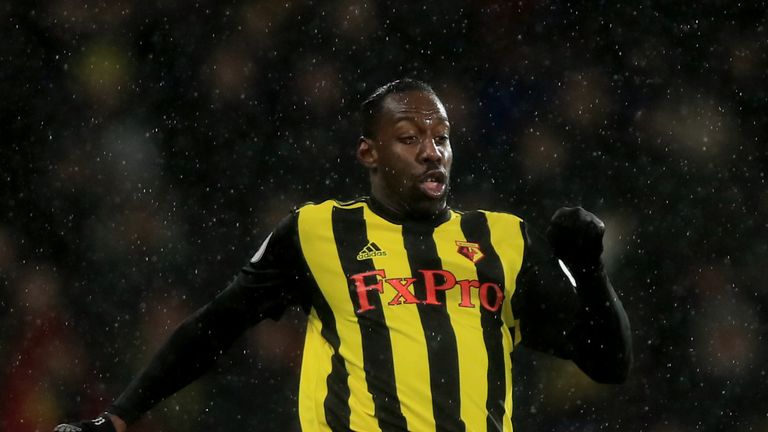 Watford forward Stefano Okaka is set to join Serie A side Udinese on loan.
Hornets boss Javi Gracia confirmed the two clubs are in discussions over Okaka and admitted the striker's departure was "close", with the deal, which would run until the end of the season, understood to also contain a right to buy the striker.
Okaka, signed from Anderlecht in 2016, has featured just twice in the Premier League this season, with his only other appearance coming in the Carabao Cup.
"It is true. I know they are talking about that. I am not sure if it is close or not. I think it is close," Gracia said.
"Stefano will be on loan and I would like to say in this moment [that] Stefano in all the time he has been with us has had an excellent attitude with excellent commitment. A top class man and I wish him the best because he deserves it."
Okaka, who has scored just five times in 39 appearances, last played in Italy for Sampdoria, having previously had spells at Parma, Bari, Brescia, Modena and Roma.
Marvin Zeegelaar is also expected to leave Watford to join Udinese on loan.