The Sky Bet Championship is starting to take shape after five games of the campaign, but who has impressed Don Goodman so far?
Our EFL expert gives us his early-season assessment here...
Frontrunners
I never get surprised anymore when Neil Warnock performs minor miracles, like with Rotherham a couple of seasons ago or with Cardiff now. He's always had success with teams that aren't the best in the league. He's never had the best players in the league and there are usually teams around who look better placed to win promotion. But it's Neil who has always done it, and he's been promoted a lot of times now.
What he guarantees is a unified team which works very hard. Leicester didn't win the Premier League because they were the most talented team, they won because they were the most bonded and hard-working team. That's what the likes of Warnock and Mick McCarthy at Ipswich bring.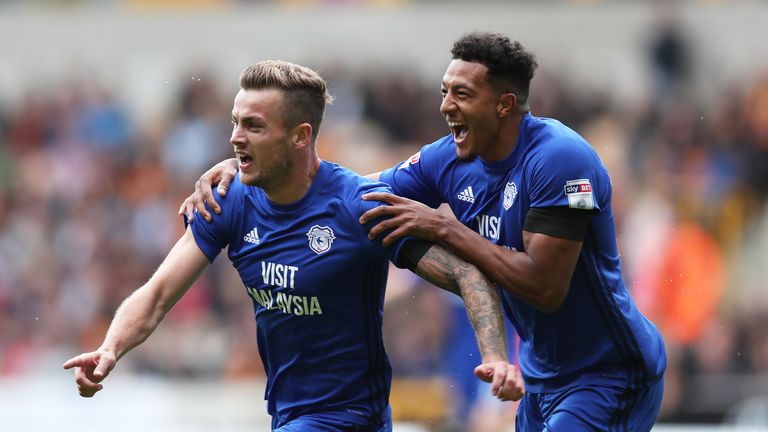 Cardiff were always an outside shot for the play-offs for me. Ipswich have been a little bit more surprising so far and, as you'd expect, Mick isn't getting carried away. He's acknowledged that they could have lost all five games so far.
When the supporters get on his back you do wonder if they have any idea what sort of resources and budget he's working with compared to some of the other clubs in the league. I'd expect Ipswich to be a bottom-half team and, overall, he's done a remarkable job since he's been there.
Solid starters
Leeds gave the best performance that I've seen for a very long time in the Championship when they won at Nottingham Forest. It blew me away because they did it with such control against another team that had started the season well and were full of confidence themselves.
But Leeds went there and really dominated them, they looked very energetic with and without the ball and they've set the standard for themselves now. If they can perform at that level then there's no doubt they'll have a great chance of promotion.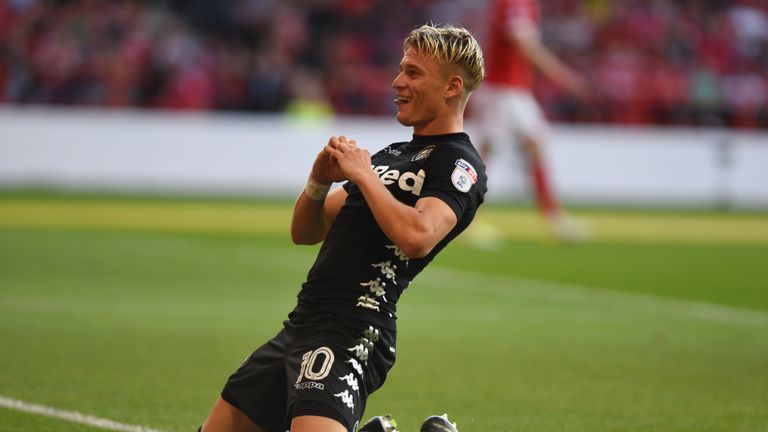 As for Wolves, I've also seen a couple of teams pass their way out of the league, like Bournemouth and Swansea, but you usually need a good mix. If you're going to get promoted you need to be able to win games when you don't play well, and to do that in the Championship you have to be able to fight and scrap. Are these young foreign lads going to be up for that on a cold night in February?
The early acid test for them was the game against Cardiff, if they'd won that I would have sat up and taken real notice. But they lost and it was a little bit of a reality check for them, while it may also have provided a template to other teams. It's still been a good start for them, though, and there'll be more tests for them to pass around the corner.
Sheffield United stormed through League One last season and you've seen in recent years that teams like Swansea and Brighton can get promoted and then keep that momentum going. Leicester didn't do too badly either!
They're a very big club and have a very astute manager in Chris Wilder, so I'm not really that surprised. Three wins at home and two defeats away says a lot about how important picking up points at Bramall Lane will be for them. I wouldn't bet my hat on them getting promoted, but I don't have them down for a relegation battle by a long shot.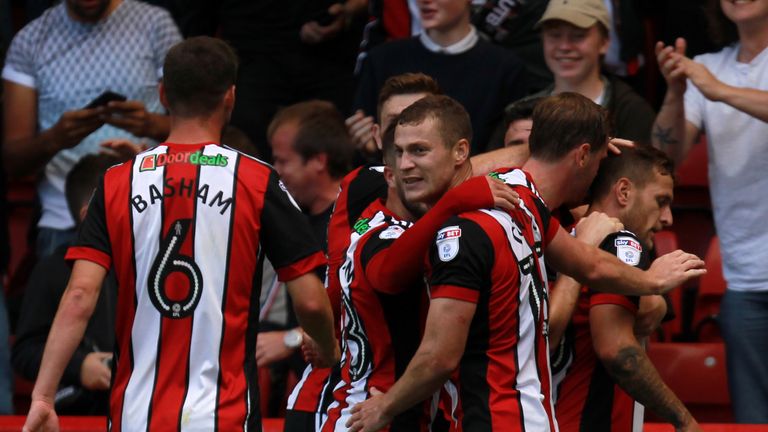 Strugglers
It's not been an easy start for Aston Villa. They were pre-season favourites for many, and there was a lot of fanfare around the signing of John Terry, but there are still problems at the club. I can't believe the amount of criticism Steve Bruce has had. He's proved in the past that if you stay with him he'll get you promoted sooner or later. It may not happen this season, but it will happen eventually. He's probably got a bigger rebuilding job to do than every other manager in the Championship.
But you have no divine right to get promoted from this division, and there are a lot of other big clubs who you would have thought would have had better starts. Derby and Sunderland were among those tipped to push for a play-off place and they haven't got off to amazing starts, while Norwich find themselves in the bottom three at this early stage.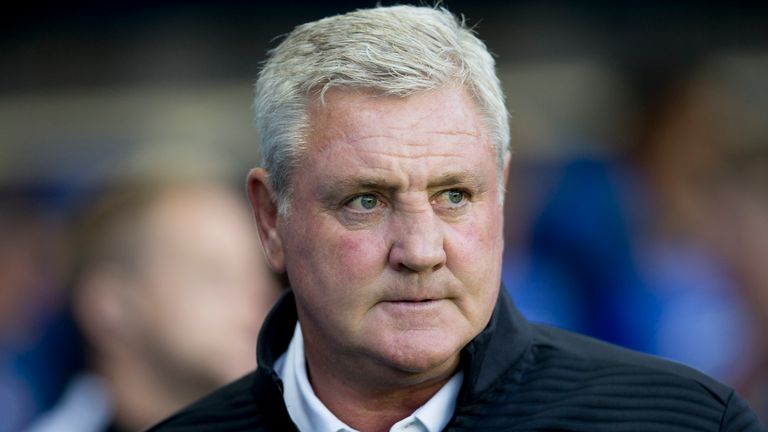 Brentford were one of my outside bets for a play-off spot before the start of the season. They could have won every game so far but currently haven't got a single victory, which shows you just how tough the division is.
But it's still not a disaster at this stage. Some teams are a few points behind where they'd like to be but there are still 41 games to go!
Best business
It's tricky to assess until they've all played a few more games, but you look at the players Leeds have brought in and it looks like they may have done some very shrewd business.
Cardiff have also made some good signings. Their fans may have been a little underwhelmed when they brought in a player from Rochdale, but Nathaniel Mendez-Laing may prove to be the acquisition of the season.
Joe Garner and Martyn Waghorn look like they could do great things for Ipswich, and I like the look of some of the players Hull and Reading have brought in as well. Middlesbrough have spent a lot of money and probably need a bit more time to gel.
Barnsley are a remarkable story. You can go back as far as John Stones a few years ago and just look at the list of players they've nurtured before selling them on. You only imagine where they could be if they'd managed to hold onto all of them. To keep rebuilding the side and stay competitive says a lot about Paul Heckingbottom and his team.
Most impressive manager
I keep coming back to Leeds don't I! But Thomas Christiansen has taken a side who suffered the disappointment of missing out on the play-offs last season and he's had such a big impact so far.
I also like Mark Warburton a lot. Let's not forget that Nottingham Forest were in real danger of going down last season and they've started excellently. He needs a bit more patience and time to build his team and get them playing the way he wants them to. You worried a bit for Preston after Simon Grayson left, but Alex Neil has done an excellent job there so far as well.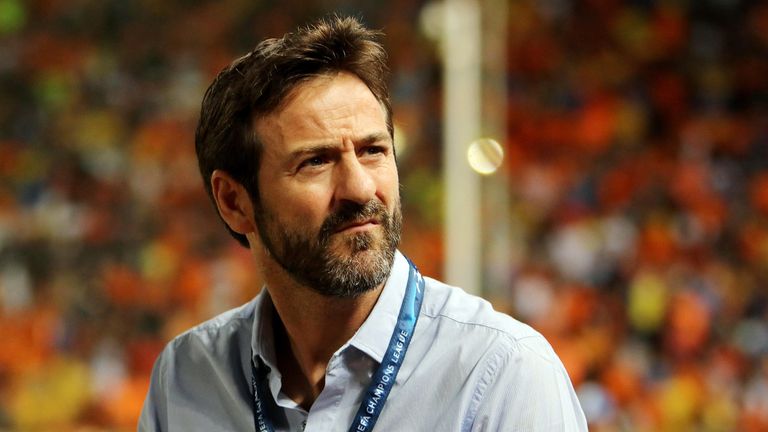 Early conclusions
There's an awfully long way to go but, whether you're trying to get promoted or avoid relegation, a fast start never hurts as it builds confidence and provides a platform to push on from. You never want to be the side playing catch-up either.
Nothing is a given in the Championship and that's why it's the most unpredictable league in the world. You can turn up to a game that's top versus bottom and I could not promise you who is going to win, that's what makes it so exciting.
We're five games in and there are some big clubs that haven't made the starts they'd have hoped for. I'd hate to be a bookmaker trying to put odds on this league! For now it's just about the start, the table will really start to take shape in the next few weeks then we'll have more of a rough idea of who is going to succeed and struggle this season.