Bolton vs Brentford Championship clash rearranged by EFL to May 7
By Blake Welton
Last Updated: 03/05/19 12:58pm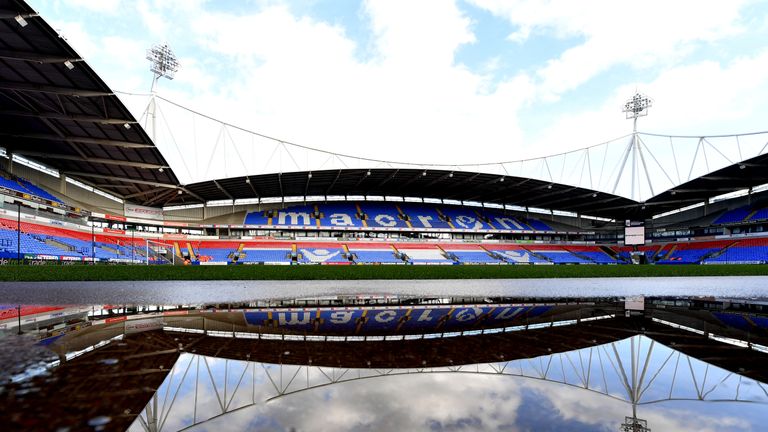 The EFL have told Bolton they will have to play their suspended Championship fixture against Brentford on Tuesday, May 7.
The encounter, originally scheduled for Saturday April 27, was postponed when Bolton's players refused to play after not receiving their April wages from current owner Ken Anderson.
However, it is understood the PFA stepped in to make loan payments to ensure the fixture could be fulfilled - along with Bolton's final Championship encounter away to Nottingham Forest on Sunday.
EFL regulations allow league matches to be played up to four days after the end of the season - Sunday, May 5 - and state clubs must make stadiums and players available in such instances.
With potential new owner Laurence Bassini seeking an assurance from the EFL, Bolton will not be deducted 12 points next season for a previous attempt to put the club in administration, any deal is still very much up in the air.
With that in mind, the EFL have stated that should Bolton go into administration before the game against Brentford, the match will not be played.
On that decision, a statement issued by the EFL said: "The rationale for adopting this approach is that it is the Board's view any Administrator should be allowed to concentrate their efforts and available funding on finding a purchaser for the club, rather than staging the fixture in these unprecedented circumstances."
The EFL also urged supporters to wait until details are confirmed before making travel arrangements with the club's Safety Advisory Group (SAG) due to meet on Friday.