World Cup: Paul Robinson keen to help England cause ahead of Brazil 2014
Blackburn keeper Paul Robinson admits it would be impossible to turn down England if he was approached by Roy Hodgson.
Last Updated: 25/02/14 4:28pm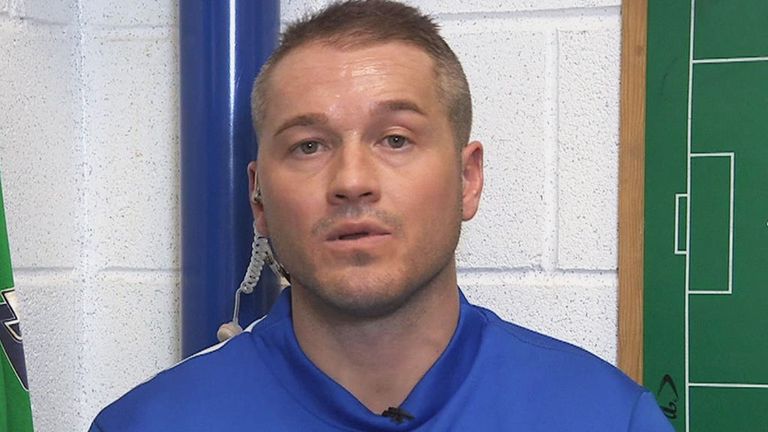 Coach Roy Hodgson is looking to engage the assistance of a psychologist ahead of the World Cup finals in an effort to end the country's abysmal displays in penalty shoot-outs at major competitions.
In the past 24 years, they have bowed out of six events - the World Cups of 1990, 1998 and 2006 and the European Championships in 1996, 2004 and 2012 - and Hodgson is determined to avoid a repeat performance at Brazil 2014.
Robinson, who won the last of his 41 caps against Russia seven years ago, was in goal for the 2006 shoot-out defeat by Portugal and insists the experience gained could be helpful to the keepers in this year's travelling squad.
And the 34-year-old is refusing to give up hope of being on that plane to Rio, with only Manchester City's Joe Hart looking guaranteed a ticket.
Celtic's Fraser Forster, Ben Foster of West Brom and Norwich keeper John Ruddy appear to be battling out for the other two spots but Robinson is hopeful he can muscle his way into Hodgson's thoughts before he names his final squad on June 2.
Speaking to Sky Sports News, Robinson, who spent nine months out of the game last year after developing a blood clot on the lung, said: "After everything I've been through, I'm just enjoying my football again.
"I'm loving playing. I've missed out on so much that if the opportunity arose or the manager needed me in a certain situation, then I wouldn't turn it down... yeah, I would go back.
"I'm not sitting here saying I'm ready to play for England again and put myself up for selection, but I'm not going to turn any given situation down at the moment because I feel I'm playing really well."
And Robinson is convinced no amount of training and preparation can replicate the environment players find themselves in during penalty shoot-outs.
"No matter how much you practice them, you cannot recreate that situation, cannot recreate the pressure and cannot recreate the atmosphere," he said.
"Some of the lads who took penalties in training with England were the lads who missed them on the night (2006), but as a goalkeeper it's completely different.
"It's quite ironic as going into that penalty shoot-out, I was so so confident that I was going to save some of them. I had done a lot of work with our goalkeeping coach Ray Clemence.
"I had done all my research, had watched videos of the Portuguese penalty takers and had so much information on them. I knew each player and their favourite sides.
"But things change on the night as their players did different things... because of the pressure."