Birmingham new boy Andrew Shinnie admits it was tough to leave Inverness
Andrew Shinnie has admitted it was a tough decision to leave Inverness for Birmingham City.
Last Updated: 27/04/13 5:19pm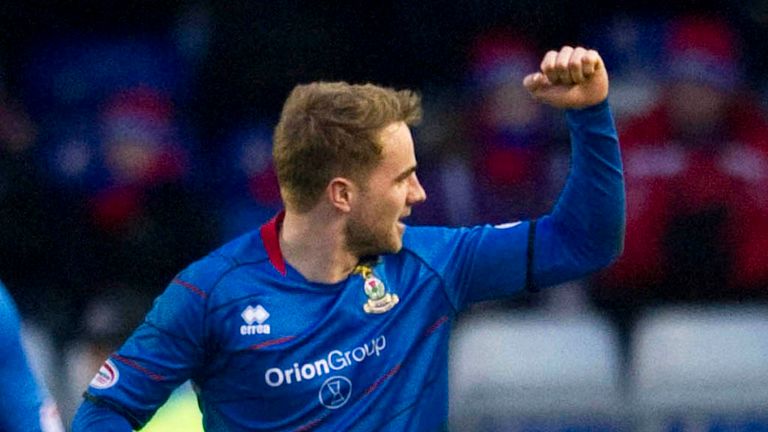 Midfielder Shinnie will join Birmingham on a three-year deal when his contract in the Highlands expires this summer.
The 23-year-old admits he was torn over whether or not to leave Scotland, but concedes the chance to move to the English Championship was too good to turn down.
"It was a difficult decision and I thought about staying another year, but this is a great opportunity for me," said Shinnie. "I just thought at my age, I will be 24 in the summer, a three-year deal in a good league like the Championship was the right decision."
"I have always wanted to test myself down south and I have a good opportunity to do that next year.
"Birmingham have always shown a big interest in me and watched me 15 times this season. I think they wanted to do something in January but, while that didn't go through, they made it known they still wanted me.
"They are a big club with brilliant training facilities, a good stadium and a great manager so they sold it pretty well to me."
Shinnie admits the chance to enhance his prospects of becoming a regular in Gordon Strachan's Scotland squad also played a part in his decision to move to Birmingham.
"Another good reason for moving is it might help me with Scotland," added Shinnie.
"A lot of Scotland players at the moment are based in English leagues. It can be harder to get in it from the SPL and hopefully if I go down there and do well I will get a few more call-ups."