Gareth McAuley willing to play West Brom U23s to restore fitness
By Alys Bowen
Last Updated: 09/10/17 4:54pm
Gareth McAuley is determined to return to peak physical condition for Northern Ireland's World Cup play-off next month, even if it means playing for West Brom's Under-23s.
The 37-year-old has only played 62 minutes of club football due to a thigh injury that prevented him being fit for the start of the season.
However, the defender completed 90 minutes against both Germany and Norway in Northern Ireland's World Cup Qualifiers and should pick up his 75th international cap in November in the World Cup play-offs.
Yet McAuley is not assured to start for West Brom and is open to playing in Premier League 2 fixtures with the development squad over the next month.
"Obviously being injured at the start of the season was not ideal as I wasn't able to challenge for a place," McAuley said. "I've got two games under my belt here and I just have to go back, train well and see what happens there.
"I'll try and get some football anyway, even if it's with the 23s or with the first team, I need to make sure I maintain fitness going into the games next month."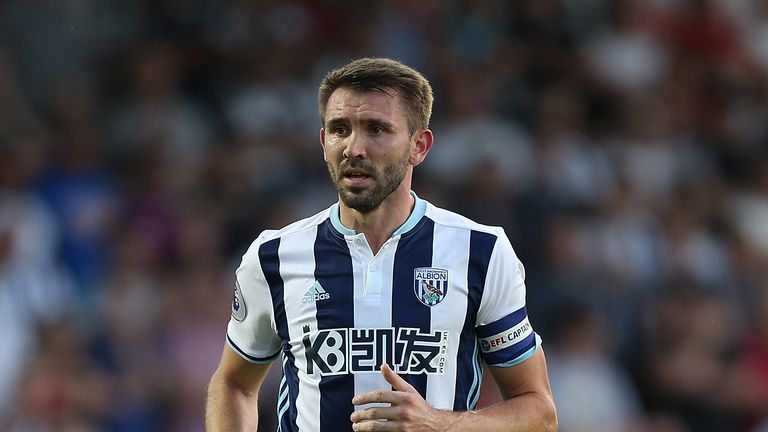 McAuley could be tasked with trying to shackle a Cristiano Ronaldo or Gareth Bale next month depending on who Northern Ireland get when the play-off draw is made on October 17.
Their chances of being seeded for the draw would have been enhanced had they beaten Norway in Oslo on Sunday, but a disappointing 1-0 loss has left them more open to facing one of the continent's heavyweights.
"A two-legged game, home and away, is difficult anyway, no matter who we get," McAuley said.
"Hopefully the draw will be favourable for us but all the teams that are going to be involved there will be good sides."
Northern Ireland knew before kick-off they would be in the play-offs after Scotland drew 2-2 with Slovenia.
"In the dressing room, lads were looking at their phones. We tried as much as we could to focus and cut that out but news filters through," McAuley said.
"It changed the mindset a little bit. It makes it easier for the lads on yellows (and one game from a suspension) to get through the game without picking up another one. It maybe took an edge off it a little bit.