Jeff Astle's family unhappy with authorities following research over his death
Jeff Astle has been confirmed as the first ever British footballer to die as a result of heading a football.
Last Updated: 01/06/14 10:16am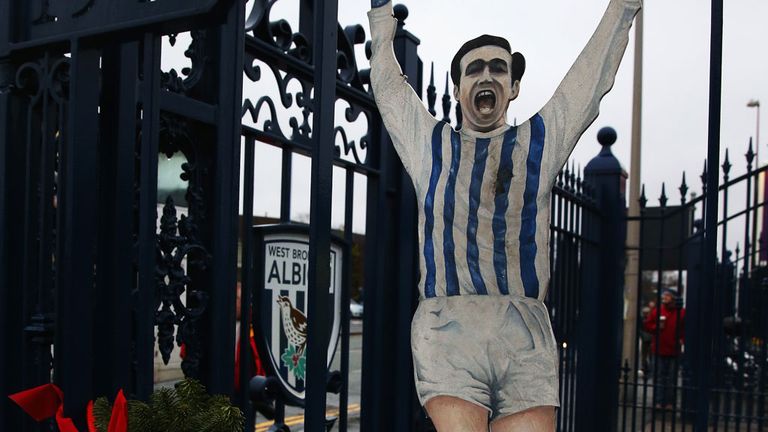 Astle died in 2002, aged 59, and was originally diagnosed with Alzheimer's disease. But after re-examination of his brain by top neurosurgeon Dr Willie Stewart, it has been confirmed Astle did not have Alzheimer's but Chronic Traumatic Encephalopathy (CTE).
Chronic Traumatic Encephalopathy (CTE) is progressive degenerative disease, which can only be definitively diagnosed post-mortem, in individuals with a history of multiple concussions and other forms of head injury.
The disease was previously called dementia pugilistica (DP), as it was initially found in those with a history of boxing.
CTE has been most commonly found in professional athletes participating in American football, ice hockey, professional wrestling and other contact sports who have experienced repetitive brain trauma.
Repeated concussions and injuries less serious than concussions ("sub-concussions") incurred during the play of contact sports over a long period can result in CTE.
Astle's family have always believed football killed him, but this new research on his brain confirms it and is a watershed moment for concussion and player welfare in Britain.
Laraine Astle, Jeff's widow, told Sky Sports News Radio that it was vindication for what the family always believed - that football killed the former West Brom hero.
"We've always known what killed Jeff but now we know 200%. There's no ifs or buts." Astle told Sky Sports News Radio. "Although I knew in my heart what it was it still hits you hard to know his brain was so badly damaged. You find it so hard to believe that football can do that. You don't expect it do you.
"When we learned that Jeff had got CTE, I asked Dr Stewart about Jeff's brain and he told me how badly damaged it was.
"And he said to me if he hadn't known Jeff was 59, he'd have thought it was the brain of an 89-year-old. I find that very upsetting. I think 'Did he have terrible headaches and couldn't tell me?'.
"It's terrible to think what he went through - and that football killed him. The job he loved in the end, killed him. Everything he won, he remembered none of it.
"I look at the photos in my house and his England shirt, his Cup final shirt and his medals. And at the moment I'm finding it extremely painful."
You can listen to the full exclusive Sky Sports News Radio interview here