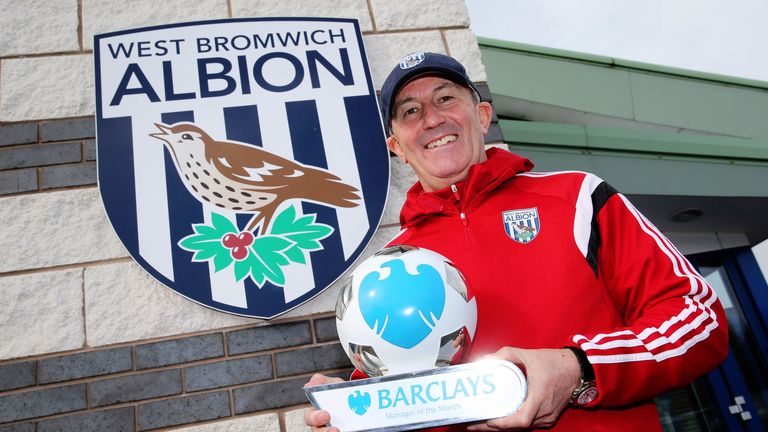 West Brom boss Tony Pulis has won the Barclays Premier League Manager of the Month for February.
Albion have lost just one league game in the past two months under Pulis, taking 13 points from the 24 available.
In February West Brom earned draws at Burnley and Sunderland, while beating Swansea and Southampton at The Hawthorns.
And the former Stoke and Crystal Palace manager is convinced another 10 points will be enough to keep West Brom in the Premier League for next season, when he plans to reshape his squad.
Pulis said: "It's a fabulous month and we needed a month like that really to give us the impetus hopefully to push on and get the points that we need.
"There are 10 games to go and were are still desperately in need of the points – 10 more points, if we can get 10 more points we get to 40 points, we'll be OK.
"The supporters will be absolutely delighted for us just to get through this.
"I think they understand and they know there will be lots of changes at the end of the season right through the club, so we just need to get through this period."