Former Barcelona and Chelsea midfielder Deco has told Portugal compatriot Ruben Neves to stay at Wolves.
Deco won the Champions League with Porto under Jose Mourinho in 2004, before immediately moving to Spanish giants Barcelona.
Neves also made his name at Porto, becoming the Champions League's youngest ever captain at 19 with the club, but made a shock £13m move to Sky Bet Championship club Wolves last summer.
He has said he wants to stay at the club following their promotion to the Premier League, despite reported interest from Manchester United.
Deco told Sky Sports News: "I need to confess that when Porto sold him to Wolves I didn't understand because he was young, he could be one of the best players in Porto - but this is business for the club.
"At that time I didn't understand why they sold him, but for him it was good because he's won the Championship, now he will be in the Premier League.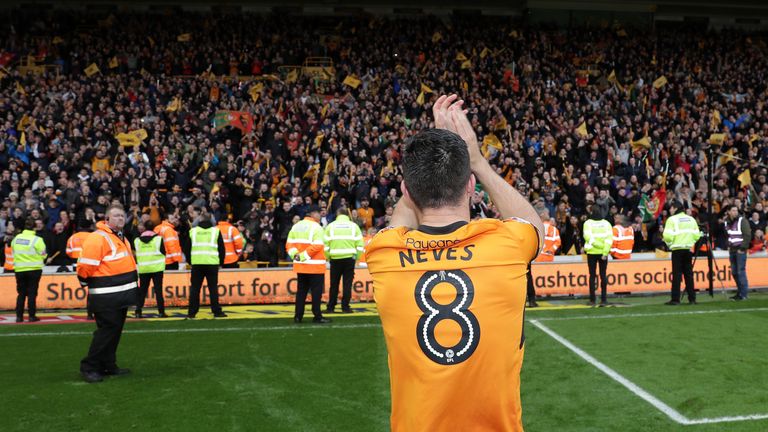 "He's young and has a good future. I'm happy for him."
Neves' move to Wolves was one of a number of high-profile transfers which prompted complaints from rival EFL clubs.
The player, along with Wolves coach Nuno Espirito Santo, is represented by Jorge Mendes - who also acts on behalf of Mourinho and Cristiano Ronaldo.
Mendes is an agent and acts as an adviser to the club and their owner, the Chinese conglomerate Fosun, a relationship found to comply with EFL regulations.
Deco said: "He's doing his career step by step. Normally when a player is doing well, everybody says he needs to change to a big club, but I think he's doing his job. He needs to wait, he's young.
"He did well in the Championship when people maybe believed that would not be possible.
"If I was him I would just relax now and enjoy the Premier League.
"When Nuno went there the people in Portugal started to look at Wolves in a different way."