Paul Merson's Premier League predictions: Derby Day calls
Last Updated: 02/12/18 12:57pm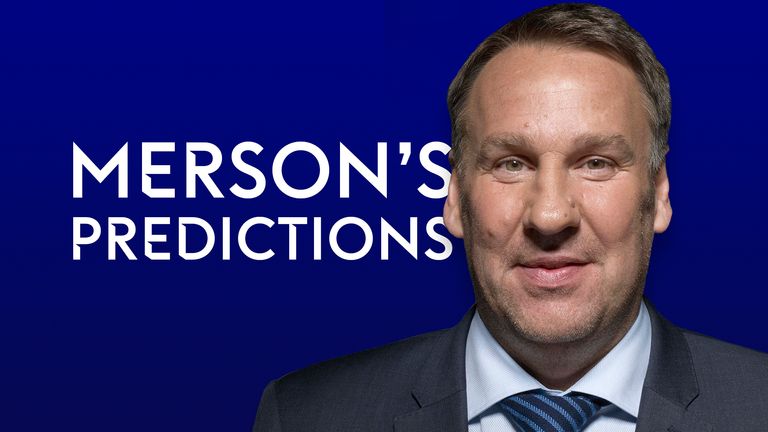 Who will be victorious on Derby Day? Paul Merson makes his predictions...
Merse gives his calls on the three derby matches on Sunday as Liverpool host Everton, Arsenal take on Tottenham and Chelsea face Claudio Ranieri's Fulham, all live on Sky Sports.
Read on to see who the Magic Man is backing...
Chelsea vs Fulham (Super Sunday, 11am, Sky Sports Premier League)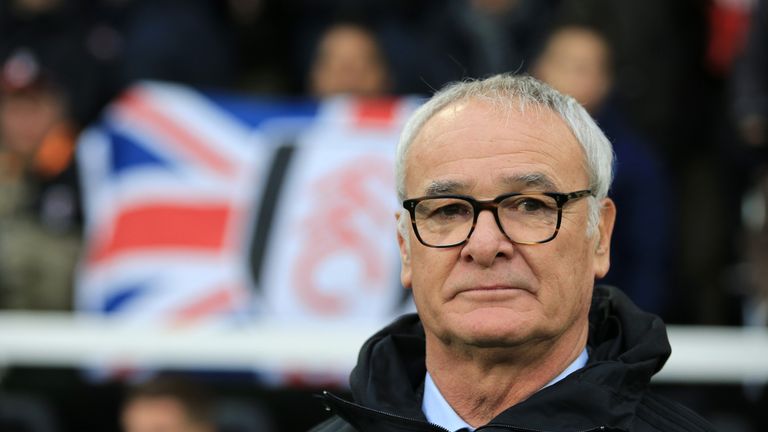 Chelsea got well beat last weekend. Tottenham caught them by surprise with the way they pressed and it made Jorginho look like Alberto Aquilani. He didn't get any time on the ball to pass, and he was lost. If he's not getting on it, who's going to give it to Willian or Eden Hazard? You're also not going to win anything with David Luiz in a back four, or Marcos Alonso at left-back. He plays as a 10!
Fulham will go there and stick 10 behind the ball, and you've got 95 minutes to score if you're Chelsea. I expect them to win. I think this is where we'll see if Claudio Ranieri has a chance of keeping Fulham up. Last week they had to attack anyway, they had to win. This will show if he's been able to do anything with their defence.
PAUL PREDICTS: 2-0 (13/2 with Sky Bet)
Arsenal vs Tottenham (Super Sunday, 2pm, Sky Sports Premier League)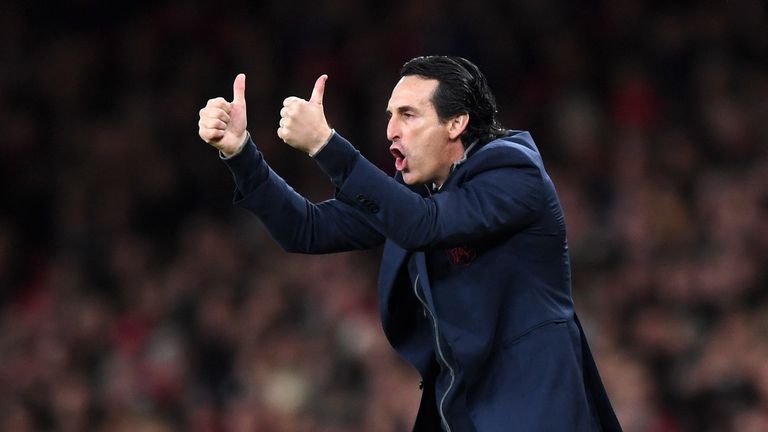 If you go by last weekend and it was a horse race, you couldn't look past Tottenham. I thought Arsenal weren't very good, it was a great result but I don't know how they can keep on getting lucky. Liverpool was lucky at times, Wolves was lucky at times, Bournemouth was lucky at times, but you hope this isn't the game where it runs out.
They have some spirit about them, although against Wolves they were so open, but they're not losing games which they probably would have last season. You don't want to be giving this Tottenham team a headstart, and if they play with their normal energy the best Arsenal can hope for is a draw - although they do turn up for these games.
Tottenham have to play like they did last weekend, or Arsenal have every chance. But if they squeeze them, they haven't got the ball players to play around it. They should start Mesut Ozil because they need all the passers they can get.
PAUL PREDICTS: 1-1 (13/2 with Sky Bet)
Liverpool vs Everton (Super Sunday, 4pm, Sky Sports Premier League)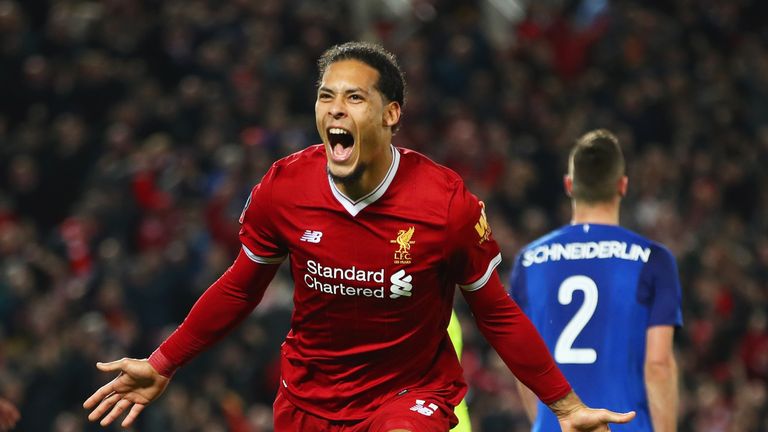 Liverpool were all over the place against PSG, which shows you how good that front three is. It's a good back four at Liverpool now but they were in trouble.
I expect them to win though, I saw Everton at Chelsea a couple of weeks ago, they were solid but Chelsea were poor and still had three good chances and if they'd taken one they would have won the game.
I just can't see Liverpool not having those kind of chances and I think they'll take them. I don't think Everton will have a go at Liverpool, but if they defend for 95 minutes they're not going to keep a clean sheet.
PAUL PREDICTS: 2-0 (6/1 with Sky Bet)
Cardiff vs Wolves (Friday Night Football, 7pm, Sky Sports Premier League)
I should be going for Wolves, but they have disappointed me lately. I don't see them going down, but it looked like they would have a really good season at one stage and now it's fizzling out a little bit. They're a bag of Revels, you just don't know what you're going to get.
One week they go to Arsenal and look a top team and then get beaten by Huddersfield, which was a shocking result. They are on one of those slippery slopes and need to avoid another loss here.
Cardiff need to turn it into a battle. Being on a Friday suits them - there will be a good atmosphere and if they win, they get the weekend off with three points. They have to win their home games because they won't get much on the road, but I think this will be close.
PAUL PREDICTS: 1-1 (5/1 with Sky Bet)
Crystal Palace vs Burnley (3pm, Saturday)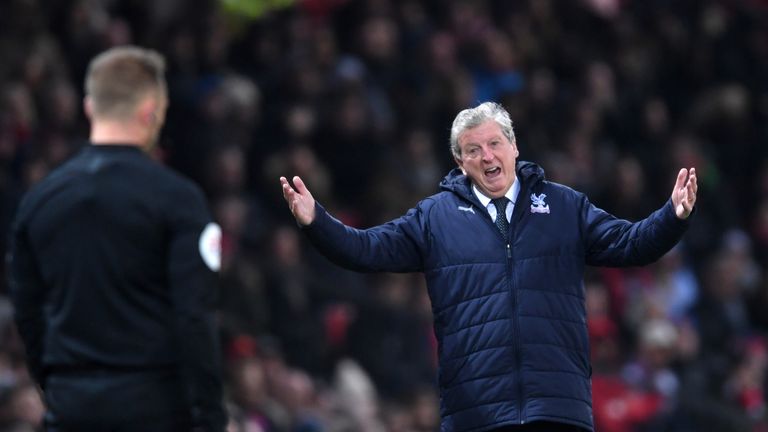 Roy Hodgson must be pulling his hair out. Palace were decent last week at Manchester United. Their problem is the same as a lot of teams - they need a forward. They were the better team against United, but they could easily play Burnley and not be.
I'm shocked by Burnley though. I thought they'd be in the bottom half, I'd still be shocked if they went down because of that fighting spirit, but they need more. When I watched them last season, even if they lost, the other team would come off the pitch and say it was hard. I don't see that now. It was very rare they got a spanking but they conceded five, four and four in three games in a row this year.
PAUL PREDICTS: 2-1 (8/1 with Sky Bet)
Predict the scoreline for Crystal Palace vs Burnley with Sky Sports Super 6 this Saturday for a chance to win £250,000.
Huddersfield vs Brighton (3pm, Saturday)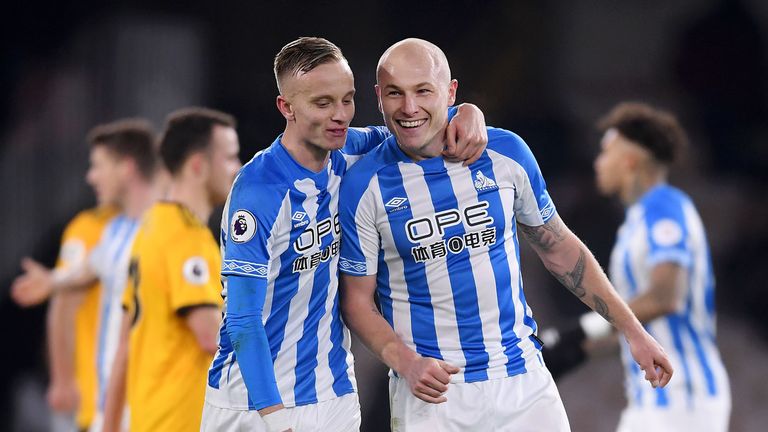 I didn't see it coming last weekend with Huddersfield, I couldn't make a case for them at all and they went to Wolves and won. They've got to turn it into back to back wins now. If they go and get beaten at home by Brighton, it all goes out of the window.
At the start, they would've said four points would have been very good from Wolves and Brighton, but back-to-back wins would be superb. Instead of dreading the game they'll be looking forward to it after last weekend, and I think they can do it.
Brighton are a funny team, they'll just drift along, I don't see them going down or doing anything majorly special, they'll get their points. I think they're just bobbing along right now, and that's a credit to them. You've got to remember where they came from and it's only their second year in the league.
PAUL PREDICTS: 1-0 (9/2 with Sky Bet)
Predict the scoreline for Huddersfield vs Brighton with Sky Sports Super 6 this Saturday for a chance to win £250,000.
Leicester vs Watford (3pm, Saturday)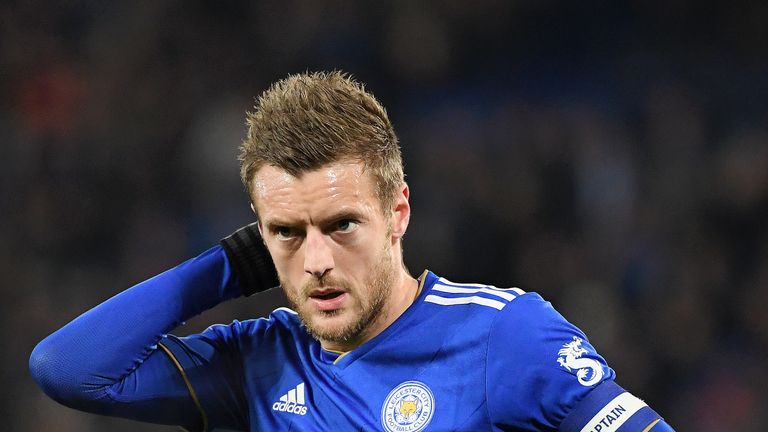 Watford are such a hard team to predict. I think they're underrated, then they'll go and play poorly and it all goes out of the window.
It was a big win for Leicester in the EFL Cup in midweek, and I thought they did great at Brighton to come back and draw. If they can have a good December, these two could be dark horses to have a good run in the FA Cup because they're not going down or getting in the top six.
I think this will be a draw as I don't see too much between the teams. These two could play each other 10 times in 10 days and it would probably come out even at the end.
PAUL PREDICTS: 1-1 (5/1 with Sky Bet)
Predict the scoreline for Leicester vs Watford with Sky Sports Super 6 this Saturday for a chance to win £250,000.
Man City vs Bournemouth (3pm, Saturday)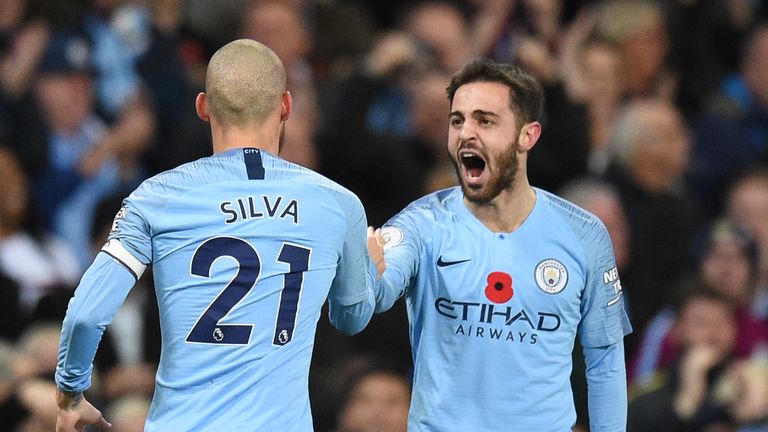 I think this looks black and white. Bournemouth were unlucky against Arsenal last week, but it's a different game against Man City. They blow you away so quickly. Do you stick or twist if you're Eddie Howe? They've got the firepower and the pace to have a go, but they could get beaten five or six instead of two or three if they don't have a go.
It's very difficult to stay at the top level. It's the easiest thing in the world to get to the top, but the hardest thing is to stay there. That's why you have to have great respect for the Man Utd team which would come back every year and just do it again. Pep Guardiola said it would be a failure if City don't win the Champions League, but I don't agree. Back-to-back Premier Leagues would still be big.
PAUL PREDICTS: 4-1 (12/1 with Sky Bet)
Predict the scoreline for Manchester City vs Bournemouth with Sky Sports Super 6 this Saturday for a chance to win £250,000.
Newcastle vs West Ham (3pm, Saturday)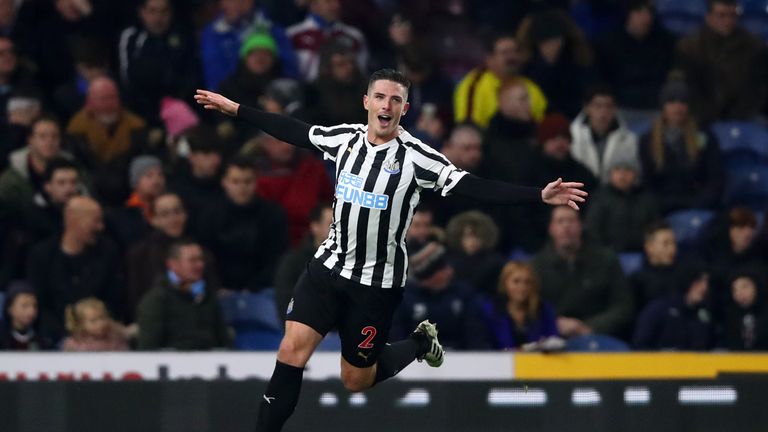 Newcastle have three wins in a row, which I didn't see coming, but I think the penny's dropped a bit for them. I think at the start of the season, they were too negative. In the last three games, they've had a go. They've won all three and clawed their way out.
I thought West Ham had turned the corner, but every now and then they just get a nightmare game. Last week they got blown away, but Man City will do that. I've been surprised where West Ham are, but they're back in the relegation mix and if they lose at Newcastle it could be back to being a long season again.
You could see Marko Arnautovic kicking up a stink in January if that happens, and they're in trouble if that happens. He is the club at the moment, their shining light. I think Newcastle will edge it because of their confidence.
PAUL PREDICTS: 2-1 (9/1 with Sky Bet)
Predict the scoreline for Newcastle vs West Ham with Sky Sports Super 6 this Saturday for a chance to win £250,000.
Southampton vs Man Utd (5.30pm, Saturday)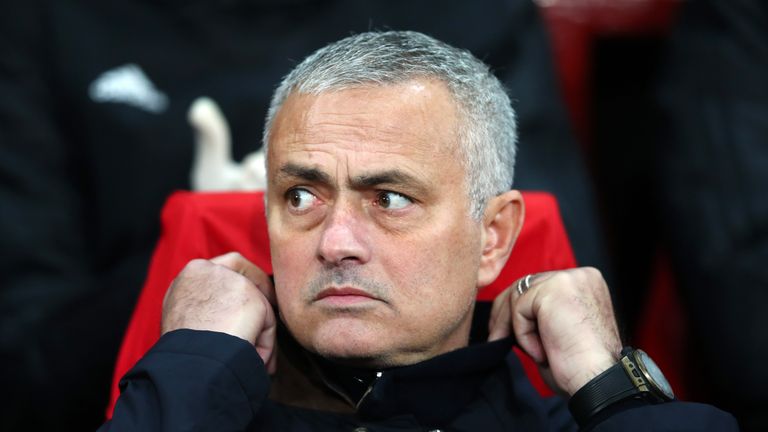 I'm not sure how this game will go, and that shows you where Manchester United are. They are playing away at a team who've only won one game at home in a calendar year and I should be saying banker away win. United are fighting for the top four, but we're only just going into December and they're out of the title race by a million miles. It's unheard of for Manchester United.
I'm going to go for them to win but I wouldn't be shocked if they didn't. There must be something wrong at Southampton for them to be the way they are though, they can't buy a game, and the result at Fulham was a shocker. The way it's going, they'll be playing Portsmouth next season.
PAUL PREDICTS: 0-2 (8/1 with Sky Bet)
Get Sky Sports Premier League to see a massive derby day. Find out more here.