Premier League: Incoming Saints director Ralph Krueger will leave Mauricio Pochettino to work
Incoming Southampton director Ralph Krueger has vowed to give manager Mauricio Pochettino free reign on the field.
Last Updated: 24/02/14 1:29pm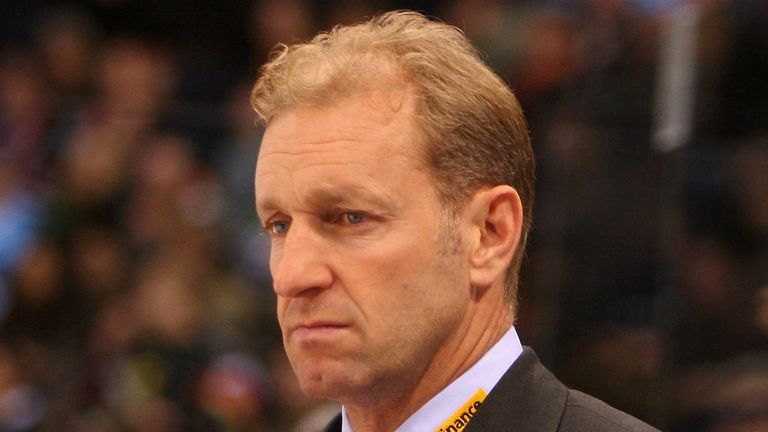 The 54-year-old, a former coach of the Switzerland ice hockey team and NHL side Edmonton Oilers, is renowned for his management and leadership expertise.
Krueger, who will shortly return from Sochi where he has been aiding the Canadian ice hockey team at the Winter Olympics, is set to be joined by Austrian football agent Josef Lenhart on a new-look Saints board.
Southampton owner Katharina Liebherr is reported to have identified Krueger as a key person to take the club forward as restructuring continues following the exit of Nicola Cortese.
"It's a question of continuing to grow what's already there, it's not about rebuilding anything," he was quoted as saying by the Daily Echo. "I have met the coaching staff and Mauricio Pochettino and spoke to the team.
"I know exactly what he needs - and I know exactly what he doesn't need. He doesn't need someone getting involved in a day to day running of the team. He needs space to do his work, so that he can continue to grow the group.
"I get it, I totally get it. I feel the values that drive him. I know this will be a difficult situation, but that's what makes it exciting and challenging.
"It's about leadership and management. The sport I come from is irrelevant."
Experience
Krueger has experienced professional sport as a player, coach and administer; playing ice hockey for Germany and coaching at international level as well as being an advisor to NHL teams.
In 2011, Krueger was appointed a member of the World Economic Forum, where he has played a key role in establishing new leadership models and the Canadian-born expert believes his vast experience will prove valuable to Southampton.
"I've had experience in major league sport and the principles are transferable," he claimed. "I will come in at the level of a well-informed fan and, as far as the team is concerned, I will stay in my place.
"No one has more information about what's happening with the team than the head coach. I know that. I've been a head coach. I've been confronted with political situations, people without all the information trying to influence decisions.
"Everything needs to happen naturally. There need be no rush on either side. Pochettino needs to focus on all the important games coming up and I need to make space for him to do his work. He's a very honest, strong personality with strong values. He should feel comfortable."
Perspective
Krueger visited St Mary's last month to introduce himself and admits he is inspired by like-minded owner Liebherr.
"Katharina is a woman of such strong values, and she has a fresh and interesting perspective to sports," he said.
"This is the beginning of a new world for me, and it's about respecting the traditions of the game and the club.
"But if we - and the club board - are doing our job right, we should be irrelevant to the fans. The most difficult department in any club is the sports department. At Southampton that is very healthy, it has strong leadership."
He added: "My principles are based on one, respect, and two, discipline - being willing to sacrifice for the sake of the team. I'm going to come in gently. We've done everything very slowly and methodically, which is the way Katharina likes to do things.
"They don't need sudden changes of direction right now. My strengths are sport-specific on the hockey team-building side, but other strengths are on the leadership side. We need to take the whole leadership side to a different level."