Mauricio Pochettino says Southampton left-back Luke Shaw is one of world's best
Mauricio Pochettino says Southampton left-back Luke Shaw is good enough to play for any of the top European sides.
Last Updated: 27/03/14 6:16pm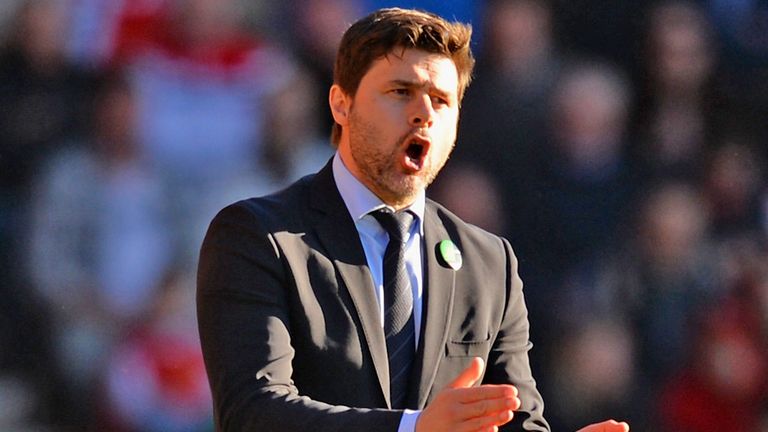 Manchester United, Chelsea and Manchester City have all been strongly linked with the 18-year-old, who was this week mentioned as a potential target for Spanish giants Real Madrid.
Such talk that does not surprise former Argentina international Pochettino, who has tipped Shaw to reach the very top of the game.
"He can play at Real Madrid or he can play in the world starting XI," he said.
"He really has the quality to do so. I am not sure if he is one (of the best left-backs in the world) already. I think so.
"I am not sure if he is already the best one in the world."
Shaw is not the only one in demand as speculation continues to mount over Pochettino's future, with Marseille, Monaco and Getafe the latest to be linked with a summer move.
"Getafe? Oh," he said with a laugh. "I will repeat what I said last week. Everything is calm and we are working to finish off the season as best as possible."
Next up for Southampton is Newcastle, who they will usurp in eighth with victory at St Mary's on Saturday.
The match is counterpart - and former Saints boss - Alan Pardew's first since being handed a stadium ban for headbutting Hull midfielder David Meyler, although he remains barred from the touchline.
It was a situation Pochettino was keen to avoid, so was the fact Andre Marriner is refereeing the match just a week on from his high-profile mistake in Chelsea's 6-0 defeat of Arsenal.
"We have full trust in the referees and we know that it's a very difficult job to do and to do well," he said.
"I'm not really one to analyse the referee's performance before the game.
"In the history of football there have been massive mistakes made in the past by referees, players and manager so it is part of the history of football."
Japan centre-half Maya Yoshida is expected to miss the rest of the season with a knee ligament injury but Pochettino expects him to be available for the World Cup.
"I actually went through a similar situation in a World Cup and I had a similar injury to his but I recovered a month before and was able to take part in the World Cup," Pochettino said.
"He has started working already this week so he shouldn't miss any training sessions and the staff and all of us are going to help him so that's back to his best as soon as possible."