Southampton manager Ronald Koeman insists Tottenham target Victor Wanyama is "not for sale" and he has launched a staunch defence of his club's position in the transfer market.
Sky sources understand Spurs are interested in midfielder Wanyama, 24, and that the player is keen to work again with their head coach Mauricio Pochettino, who previously managed him at Saints.
But it is also understood that relations between the clubs are difficult after Tottenham signed Toby Alderweireld, whom Southampton believed they already had a deal to sign from Atletico Madrid following his loan spell last term.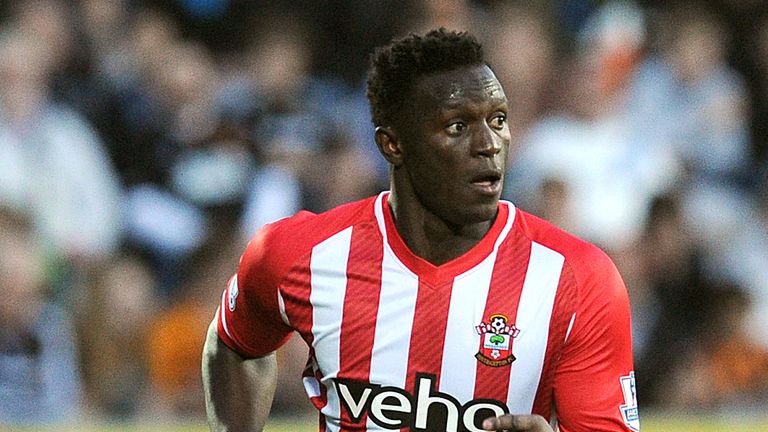 According to Sky sources, Manchester United approached Southampton about Sadio Mane last week and were flatly told he was not available, and Koeman has suggested Spurs would face they same fierce resistance over Wanyama.
"Listen, there is no bid for any player. Not for Wanyama, not for Sadio, not anyone," Koeman said.
"We have to deal with rumours of the press and maybe somebody of Manchester [United] - I don't know.
"There is no contact and no bid for nobody and we don't sell any more players. That is very clear in my opinion. I don't like [these rumours] because maybe players are thinking and they are not then focused on what they have to do.
"The timing is always bad. Maybe it's worse one day before we play at home but it's always bad. We keep going. It is not September 1 yet. There are still 10 or 11 days to go, so we will see what happens."
Koeman has seen star midfielder Morgan Schneiderlin leave for Manchester United this summer, and Saints have been on the receiving end of newspaper speculation over captain Jose Fonte.
And he said: "It is the worst situation for the smaller clubs because nobody talks about the best players of Manchester City, United or Chelsea, because they are in the best place to be.
"But teams like Southampton - they have to deal with this and that is not easy. It makes rumours and everyone is talking about it. We have to play and that is difficult.
"If they don't change the window from September 1, we will always have these rumours."