Transfer news: Stevie May happy with timing of Sheffield Wednesday move
Last Updated: 04/09/14 9:44am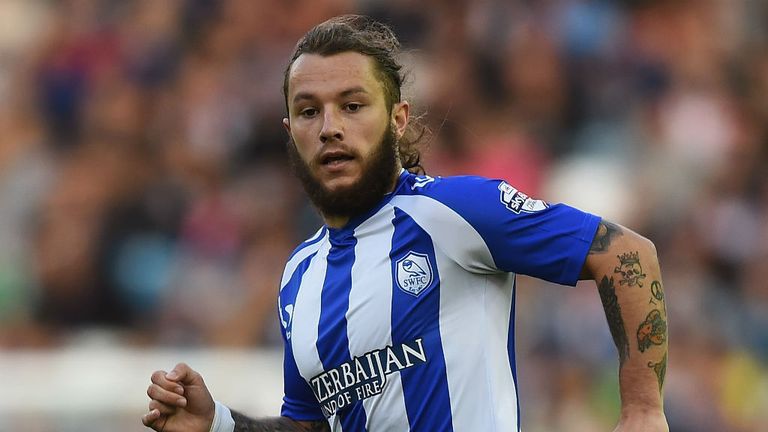 Stevie May believes the time was right for him to leave St Johnstone over the summer and link up with Sheffield Wednesday.
Having graduated out of the Saints' academy system to prove himself as a prolific source of goals – with productive loan spells also enjoyed at Alloa and Hamilton – the 21-year-old was not expected to hang around in his native Scotland for long.
Interest from England built steadily towards the latest transfer window, with a number of clubs in the Sky Bet Championship shooting admiring glances in the direction of a proven marksman.
It was to be an offer from Hillsborough which eventually secured May's signature, and he is convinced that he has chosen the best moment to further his career and the best club.
May said in the Daily Record while away on international duty with the Scotland U21 squad: "It's a good step. It was one I felt was right at the time.
"It wasn't such a hard decision in the end. I've got a lot of fond memories of St Johnstone but you need to move up.
"The physicality in terms of size and strength is probably the biggest difference I've noticed from Scotland.
"The Championship is a hard league to play in but I'm enjoying the challenge."
May is also enjoying stepping out onto immaculate playing surfaces, something he feels the Scottish game lacks but is looking to address.
He added: "It's a high standard in the Championship, especially as a lot of players have come down from the English Premier League.
"The standard in Scotland is probably underestimated down there but the pitches have a lot to do with that.
"In England you can trust your touch more often when you are playing on flat grass. There isn't as much of that as you would like in Scotland.
"If the pitches were at the level of England's, you would see the standard of the Scottish game rising.
"But I know that's also easier said than done. It's not cheap to lay pitches like that and also look after them to the standards of the English game.
"However, if you are playing on a good pitch you play better football. I see a few teams have gone AstroTurf now in terms of bringing in revenue for their clubs and it's hard in Scotland to push on. It's a lot easier in England."