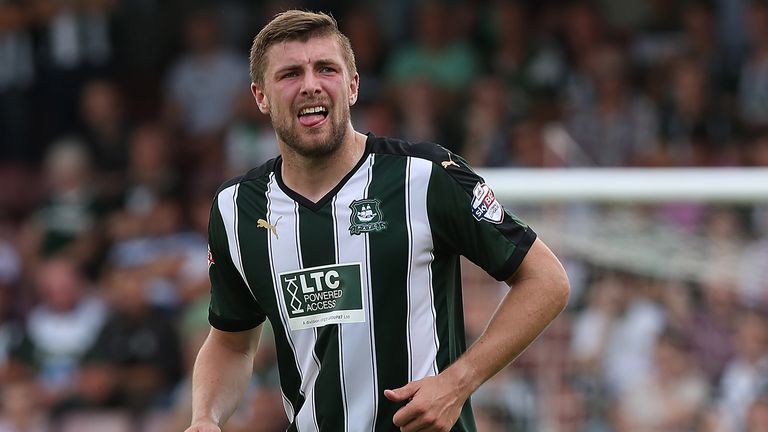 Plymouth striker Ryan Brunt has been ruled out for up to nine months due to a knee injury.
Brunt missed Saturday's 2-2 home draw against Oxford after being forced out of the 1-0 defeat at Barnet four days earlier.
"Brunty out for six-nine months with cruciate ligament knee damage - gaffer," the club said on its Twitter account.
Scans have revealed the full extent of the injury and the 22-year-old could be sidelined until the end of the year.
Brunt, a free signing from Bristol Rovers in January 2015, has scored 10 goals in 39 appearances for Plymouth this season.