Premier League: Alan Pardew says Crystal Palace need more mavericks like Adlene Guedioura
Last Updated: 11/01/15 10:48am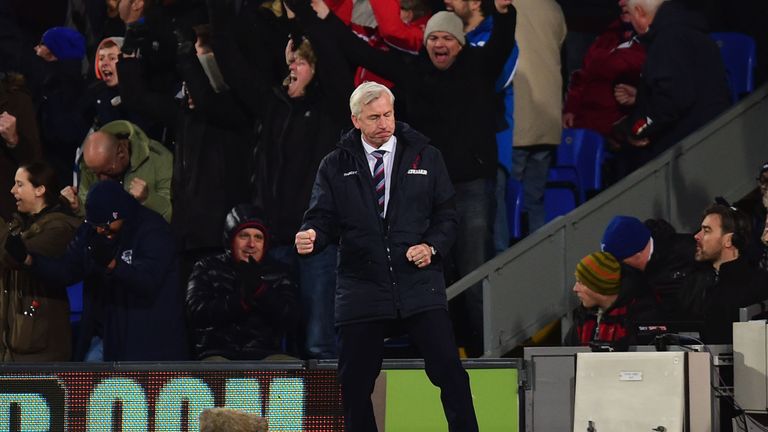 Alan Pardew says the introduction of a 'maverick' player who he had hardly seen play proved pivotal in Crystal Palace's 2-1 win over Tottenham Hotspur.
After a goalless first half at Selhurst Park, Pardew introduced Adlene Guedioura in midfield place of Barry Bannan at half-time.
And although Palace fell behind when Harry Kane struck shortly after the break, goals from Dwight Gayle and Jason Puncheon secured a win for Pardew in his first Premier League match in charge of the Eagles.
Speaking to Sky Sports afterwards, Pardew said the turning point in the match was the half-time substitution.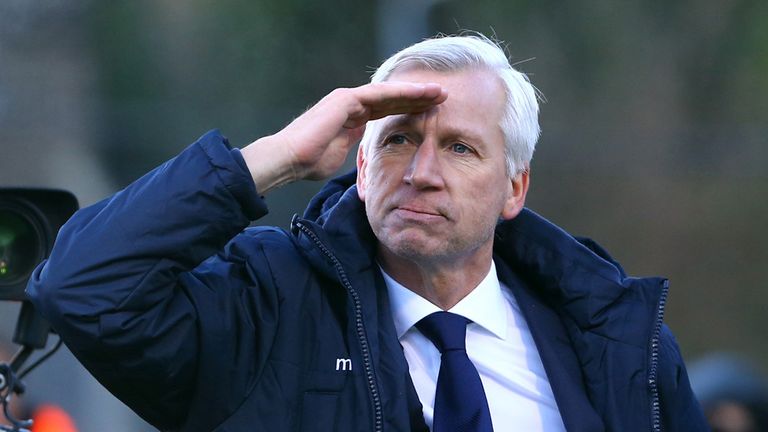 The staff were telling me he was a complete maverick but I think that's what the team needs
Alan Pardew
"Bannan is a great technical player and I thought we could get him on the ball today but we couldn't get enough of the ball so I changed him for this boy, who I don't know very well but had seen a couple of flashes in training," revealed Pardew.
"He had the power to deal with (Mousa) Dembele and that worked for us…he changed it for us. He took the game on 10 yards for us and then we made changes from there and it kind of kicked in ironically when Spurs scored.
"He (Guedioura) has a fresh start here, he did well at Watford and he has gone into positive mode with me. The staff were telling me he was a complete maverick but I think that's what the team needs."
The win was Palace's first in the league since November 23 and bodes well for the rest of the season under Pardew.
However, the former Newcastle manager said his team need to take more risks if they are to climb away from the relegation zone.
"I only have one criticism of them; they are too honest, too straight," he said. "You can't win Premier League games if you are going to be super disciplined and super straight, you have to take chances and take risks, you have to have a couple of maverick players.
"I think this team has the shackles on, you can sense it in training this week. The exuberance they had towards the end of last year, I knew it wasn't going to get out of them unless we got an early goal or something worked for us."
Not only had Palace gone eight Premier League matches without a win prior to this result, but they had failed to score in five of their last seven league outings.
Pardew says he wants to free his side up and also paid tribute to former Palace boss Tony Pulis, who led them away from relegation last season.
"I have great respect for Tony Pulis because I am standing on the sidelines, I hardly know the players, and the last 20 minutes looked like Tony Pulis' team of last year," he said. "If that's a good sign it's credit to him and credit to the players, that's what we want to see."