Paul Hurst reflects on Ipswich's struggles and the club's future
Former manager explains the difficulties of the job at Portman Road
Last Updated: 11/01/19 1:50pm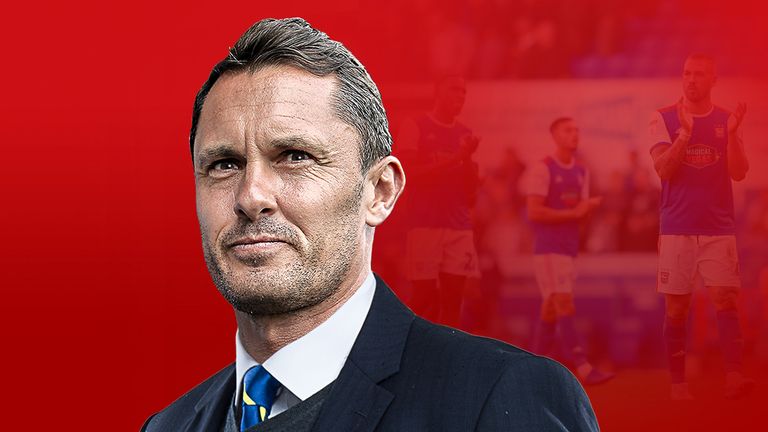 Paul Hurst was the man asked to usher in a new era at Ipswich following Mick McCarthy's departure but his reign was cut short in October and the club has continued to struggle since. Adam Bate caught up with Hurst to find out where it went wrong...
Paul Hurst's 2018 began with his Shrewsbury side on course for promotion. Two trips to Wembley followed before Ipswich came calling in May. But the year ended with him out of work after being sacked by the Sky Bet Championship club just 14 league games into the job.
He cuts a philosophical figure now as he reflects on his time in Suffolk. After taking advice from his peers, he soon took the chance to get away from things in Gran Canaria and there has been some media work too. But Hurst's ongoing drive is highlighted by the LMA seminar he attended soon after leaving Ipswich.
"It was to do with a book called Legacy," he tells Sky Sports. "The author attended and he spoke about the book and his time spent with the All Blacks, their philosophy and their ethos. A lot of it really resonated with me. They think it can translate to business or other sports.
"Simple tasks like cleaning up after themselves rather than leaving it to the hosts. They are little things that add up when it comes to setting standards. They have the 'no d**k-heads rule' and that's how it should be. There is no blaming someone else or messing about.
"That is how I'd like to run a football club. The issue is that when you are driving standards, you can have the odd maverick but you have to have people who want to be the best and you are very much dependent on those around you."
It is impossible to ignore the obvious comparison given how events unfolded for Hurst at Ipswich. The 44-year-old manager is understandably reluctant to appear bitter about his brief experience at the club and fully appreciates that the results were not good enough.
Even so, Ipswich's subsequent struggles suggest that the problems run far deeper than the manager. Since owner Marcus Evans brought in Paul Lambert, a man with the Championship experience that Hurst lacked, they have picked up only six points from the last 12 games.
As a result, a team that Hurst left four points from safety, level with Nigel Adkins' Hull side, is now 10 adrift. The defeat to Accrington Stanley in the FA Cup could barely be described as a shock. "It is an absolute disgrace," Lambert said. His predecessor is sympathetic.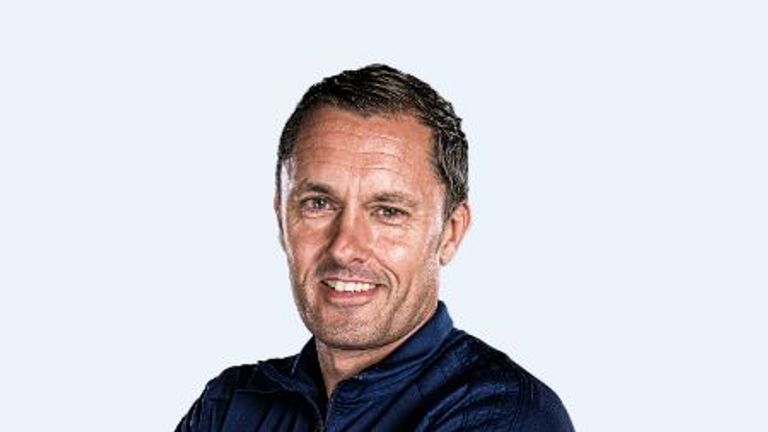 It is easy to say that you want change but when it comes along are you prepared to put the hard work in or do you show some resistance?
Paul Hurst
"I wanted people to embrace the idea that you be the best that you can be - with no excuses," he explains. "That's something I'm a big believer in. But as it went on, maybe because we did not get those early victories, those excuses began to creep in there. It is easy to say that you want change but when it comes along are you prepared to put the hard work in or do you show some resistance?
"I don't think the group as a whole bought into what we were trying to do. I'd had a fantastic relationship with my players at every one of my other clubs. Even at Ipswich, I felt I had decent relationships and the door was always open for players to air their grievances.
"But what it showed to me was the importance of getting the right characters in the dressing room. Character is so important. All you can do is manage those characters the best that you can until you can get the squad how you want it."
The prevailing view outside Ipswich is that the club is now paying the price for parting company with long-serving manager Mick McCarthy, and given his record, it seems logical to assume that things would not be quite as bleak as they are right now had he stayed.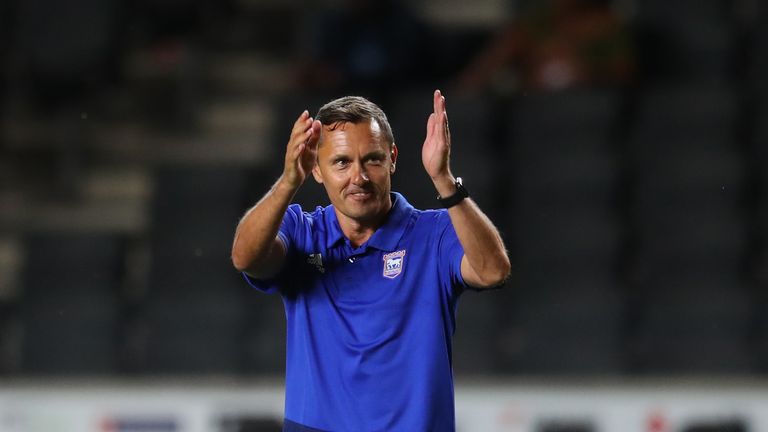 But within Ipswich the desire for change in the summer can hardly be overstated. "Mick had done a great job with the team doing it a certain way," Hurst said. "I think the owner and everyone at the club felt there was a need for change. That is what I was brought in to do.
"But for that league, it was a small budget. I don't think that's any great secret. Everyone said to me when I went that I had taken on a tough challenge. So when I speak to people within the game, not too many are surprised how it went, to be honest.
"As a manager, though, you have got to back yourself. Sometimes that means you can be overoptimistic about your chances. I'd had some success at Shrewsbury with an unfancied team that were second favourites for relegation, so you are hoping you can do something similar.
"The owner didn't want to embrace that underdog tag. He felt that given the club's history and having been in the Championship for a long time, he didn't want to go down that route. I was OK with that and so we decided to do something different.
"We certainly put more emphasis on sports science. We also wanted to recruit in a different way because there was this complaint about adding journeymen players to the squad. The aim was to bring in younger and hungrier players with a point to prove.
"That is going to take time. I was not naïve enough to think that all the new players would take to it like a duck to water and play really well because that doesn't happen. But the mind-set was that one or two could do that and some of the others could do it with time."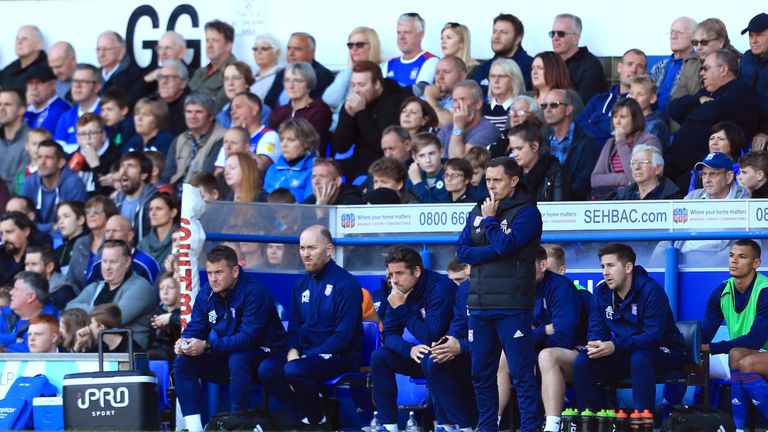 Unfortunately, the scale of the task became clear right from the outset. "Pre-season was a struggle," he admits. "I fought hard to get us a trip abroad just to change things up a bit. The owner, the players and the fans needed that culture change.
"They had been going to Ireland with Mick but it had almost become a set routine. I thought going abroad instead was great but because we went without anything like the squad we ended up with, that bonding experience was not as effective as I would have liked it to be.
"A lot of the players that went on that trip were not going to be part of my plans to begin with and others moved on. We sold Adam Webster after a couple of days of pre-season and I couldn't replace him until the season had started. We went into the season with one senior centre-back and we were filling in around that.
"At the other end of the pitch, David McGoldrick had already left the football club and then we lost Martyn Waghorn and Joe Garner. Both wanted to leave and that left a huge void which had to be filled within the wage structure which was difficult. The lads that came in probably needed some time to gain confidence and would have benefited from an experienced player like Martyn or Joe.
"Most of the time changes take time to come together and we were starting the season nowhere near as far forward as I had hoped."
Even when it became clear that the dressing room needed more leaders, Jon Walters suffered a season-ending injury in only his second game.
"When we lost him, we didn't just lose him on the pitch, we sort of lost him off the pitch too," Hurst added. "I think that was a big loss for us because he would have been a much needed voice in the dressing room and a positive influence on the younger players."
Ipswich still managed to go unbeaten in their first five matches of the season at Portman Road. Unfortunately, they didn't win any of them either and a 2-0 defeat to Marcelo Bielsa's Leeds in October saw Evans make the decision to call time on Hurst's reign.
Much of the criticism for Ipswich's plight now falls at the door of Evans himself. His silence has been a source of frustration for supporters and even Lambert was critical this week, describing the club's handling of contracts as "the wrong structure" and "sheer madness".
Evans is willing to leave if he can find a buyer. The situation is far from ideal. "Trying to have a relationship with the owner was difficult," Hurst admitted. "We spoke on the phone but with him not being around to speak to in person, it meant that there was a little bit of a void."
Hope for the future?
So is there any reason for optimism? Ipswich are now odds-on to find themselves in the third tier for the first time since 1957 and though Lambert wants to bring in experienced Championship players to help avoid that, if the worst happens then rebirth is still possible.
"There are a lot of good young players coming through," Hurst insists. "If they can continue to progress over the next year or two they might end up in a situation where that group can all be playing in the same team. That would be a real positive for the football club.
"Paul has also brought more new faces to the club, which I would have liked to do in the January window. They may have the positive impact which the team requires. I hope the club can retain their Championship status as I was, and still am, grateful for the opportunity they gave me."
As for Hurst, he is looking for the next opportunity to add to the promotions that he won with Ilkeston, Boston and Grimsby before winning that League One Manager of the Year award last season. He won't let 14 games out of the 500 he has managed erase a decade of good work in management.
"Hopefully an opportunity will come up and hopefully someone thinks you are the right person for it," he said. "But no matter how anyone reflects on my time at Ipswich, I can honestly say that every decision was made in the best interests of the football club.
"I was really keen to change how it worked and how it was run to make it better. Not for myself or to have a comfortable life but to be better and to move forwards as a club. That's the only way I want to work and I can still take pride in that."