Liverpool have adapted to Jurgen Klopp's 'forceful football', says Burnley boss Sean Dyche
By James Dale
Last Updated: 18/08/16 6:26pm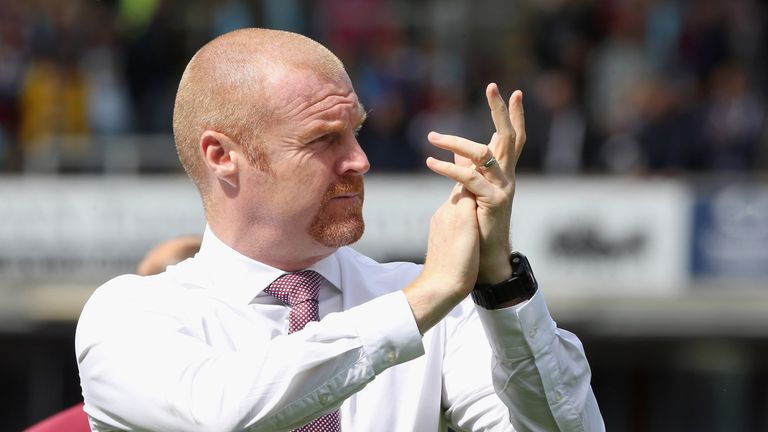 Sean Dyche says Burnley face a big task in stopping a Liverpool side who have adapted to Jurgen Klopp's direct style of play.
Liverpool beat Arsenal 4-3 in an eventful game at the Emirates on the opening weekend of the season, and have been involved in a number of high-scoring games since Klopp took charge last October. 
Burnley suffered a 1-0 home defeat to Swansea in their first fixture back in the Premier League, and Dyche admits this Saturday's clash against Liverpool at Turf Moor will be a struggle for the top-flight 'minnows' - as will every game.
"They (Liverpool) are very good," said Dyche when commenting on Liverpool's win over Arsenal.
"I mean, particularly as the game grew, they got stronger, they obviously adapted to what the manager (Klopp) wants from them it seems, because he's spoken heavily about getting on the press and playing with tempo and playing direct and as you can imagine.
"I don't mean kicking the ball back to front, the way we all imagine in England, but that kind of forceful football, getting through the thirds quickly, getting wide quickly and being progressive in attack - it's a style I personally like very much and we've done a bit of that here when we can.
"He (Klopp) has got a depth of quality there as well to deliver it, so yeah again, a big task. You'll hear me say that all season, really, because we can't take anyone lightly in the Premier League. We're the minnows, you know, we're looking up at everyone and trying to give a good account of ourselves in order to win games." 
Dyche has been frustrated by a lack of summer signings at Turf Moor this summer as the club have struggled to compete with the high-spending of other Premier League clubs. 
However, the club secured record-signing Steven Defour from Anderlecht for £8m on Tuesday, and the experienced Belgium international could come straight into the fold for the game against Liverpool. 
Despite being tracked by Manchester United earlier in his career, with Sir Alex Ferguson even penning a letter directly to him to confirm their interest, Dyche insists Defour is ready for a relegation fight.
"He knows it will be a challenge for us," Dyche added. "He's got a depth of experience. He's not coming in thinking we will be rolling around the top three all season.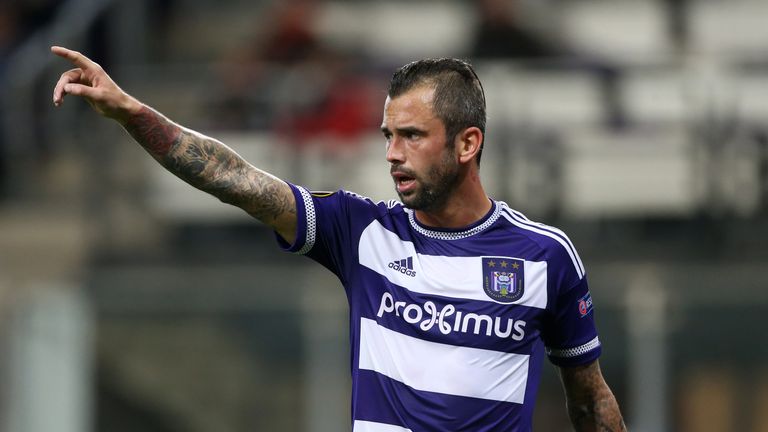 "He knows it will be a challenge and he wants to be part of that." 
"He's certainly a player we've been on for a while, to bring him in here," Dyche added. "The deal's been a tough one to do, but we got there in the end and you know, he's got quality. There's no two ways about that.
"The adaptations of the Premier League is what we'll be looking for because it is different and I've spoken in some depth with him, but of course his game understanding, playing a lot of international football and Champions League football, it's fair to say that his understanding of it is pretty clear. It's how he adapts to our group and how we want to go into the Premier League and do well, hopefully."  
Liverpool could be without £30m summer signing Sadio Mane for their trip to Burnley despite Klopp confirming the player's shoulder injury is not that serious. 
Dyche believes the two clubs' gap in spending shows the disparity in the transfer market though, and explained why further deals are proving difficult for the club. 
"Liverpool, for example, their cheapest player will be more expensive than our record signing," Dyche said.
"We know there are no guarantees. Leicester proved it last year. But, as one of the big reports Deloitte puts out says, generally speaking, clubs end up about where their finance guides them to.
"That's often why finance is spoken about a lot and we are at the bottom of the pack so we have to fight beyond that and come out with something that will work.
Dyche added: "The rest of the Premier League are probably going 'why aren't they just getting on with those deals?' but for us it is a big thing to spend millions of pounds. For others it is just 'park that, let's move on and get another one in' so that is the vast difference in the market."