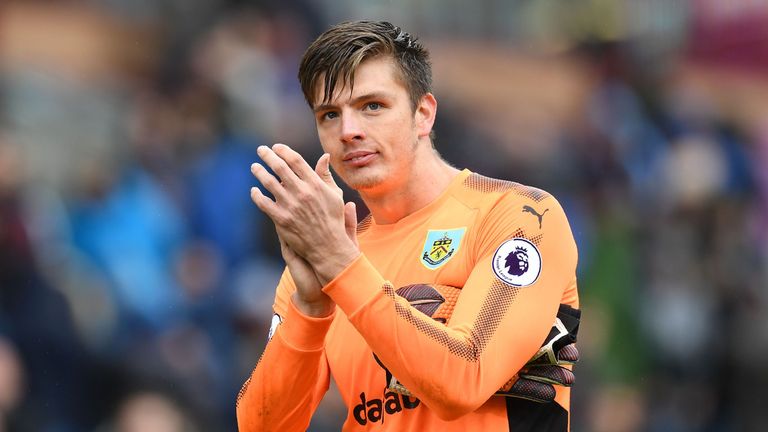 Nick Pope insists there will be no hard feelings with fellow Burnley goalkeeper Tom Heaton as the skipper returns to fitness.
Heaton has been sidelined since September with a shoulder injury and in his absence, Pope has produced eight clean sheets in 17 Premier League appearances.
However, with Heaton set to return in the New Year, Clarets manager Sean Dyche will face a difficult selection decision.
Yet Pope insists there will be no hard feelings between the two team-mates despite the competition for the No 1 jersey.
"It's a competition, like you would have at every club, but we have a great goalie group. There will be no problems, I can assure you of that," he said ahead of Burnley's match at Huddersfield on Saturday.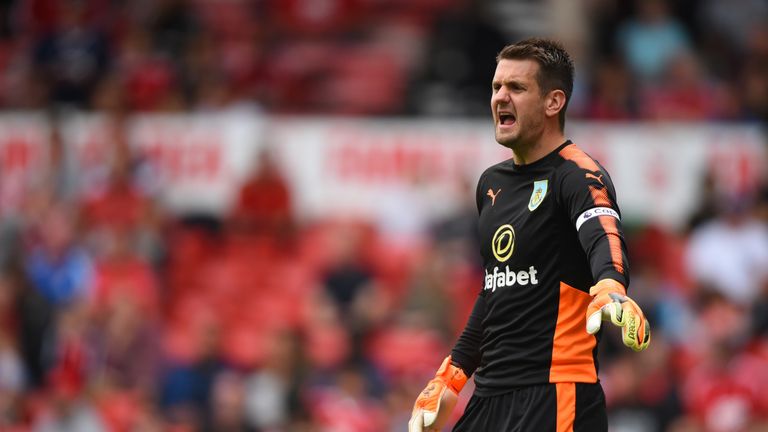 "We have worked together over a year and have a great relationship on and off the pitch. He is a friend of mine. We'll push each other to make other better, definitely."
Heaton has supported the Burnley players throughout his absence and Pope is willing to take over that role if he is demoted to the bench.
"He's been in the training ground near enough every day. He has helped me out a lot to be honest," said the former Charlton keeper.
"He's a great professional and a top all-round person. A real club captain and leader, and still fulfils that role even though he is not in the team and injured."