Steven Defour hoping to return for Burnley's pre-season
By Richard Cooke
Last Updated: 08/05/18 6:44pm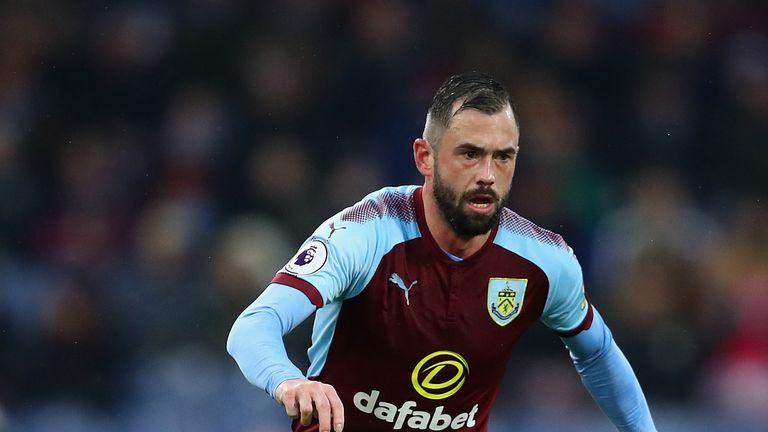 Burnley midfielder Steven Defour says he is ahead of schedule in his rehabilitation from knee surgery and hopes to be fit for pre-season.
Defour has not played since January 20, with scans having showed he needed an operation to repair cartilage damage.
While the 30-year-old Belgium international has been on the sidelines, Burnley have sealed a seventh-placed finish in the Premier League and as a result will be in next term's Europa League second qualifying round.
Defour, quoted on the Clarets' official website, said: "It's difficult to see the team play because you want to be on the pitch.
"But I'm doing very well. I'm ahead of schedule and I hope to be fit for pre-season."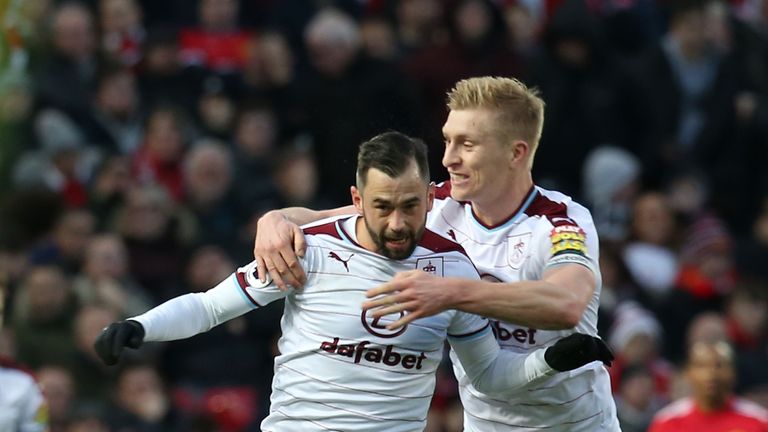 On Burnley's league position, he added: "I think it's an amazing achievement for the whole club. I think we have to continue like we have done. We have always improved and I hope we can improve next year.
"It will be nice to show Europe what Burnley is all about and I hope we can get into the group stage."
Defour won Burnley's goal of the season award at the Player of the Year night at Turf Moor on Monday for his stunning free-kick past David de Gea at Old Trafford on Boxing Day.