Ben Gibson may have to wait for his Premier League debut at Burnley but the defender's professionalism has already won over manager Sean Dyche.
Gibson, 25, swapped boyhood club Middlesbrough for the Clarets in a £15m summer switch and made his first appearance in Thursday night's Europa League win over Istanbul Basaksehir.
Despite helping the side keep a clean sheet over 120 minutes against the Turkish side, he is likely to return to the bench against Watford on Sunday, with established pairing Ben Mee and James Tarkowski set to reclaim their places.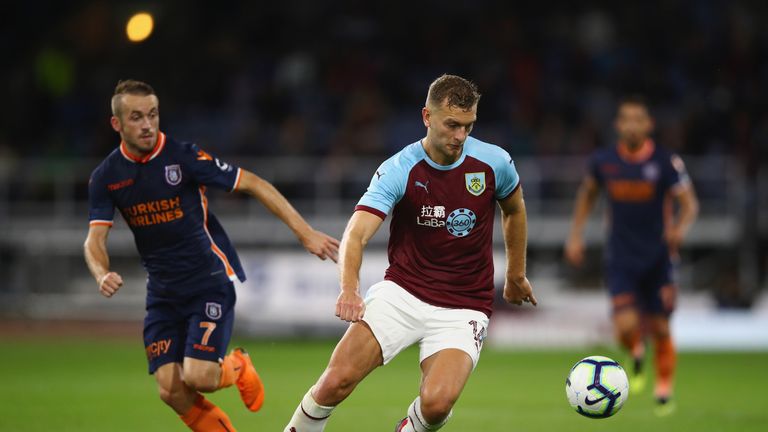 They may prove difficult to shift in the short term but Clarets boss Dyche has already seen plenty to like about the 25-year-old.
"I don't know Ben that well yet but he's come in with the right manner. He's a very serious professional and we like that here," said Dyche.
"He looks after himself, he's very fit and he handles himself in the right manner.
"He's had one season in the Premier League [with Boro] so he's still developing as a player. Games like Thursday will do him no harm at all.
"You want competitive spirit, you want guys to be knocking on the door."
Dyche will not allow the club-record fee he paid for Gibson to guide his team selection, with regular captain Mee and England international Tarkowski a reliable partnership.
Indeed, having endured some frustration in the market this summer, Dyche is happy to disregard the numbers entirely.
"The fees are not relevant at all now," he said.
Dyche: We're ready to go again
"The last few years the money has been ridiculous and there's not many bargains. It's amazing people saying [Gibson is] good value at £15, imagine that 10 years ago. But that's how mad the market is.
"The old thing used to be 'he's carrying the fee around, can he handle it?', now it's just what you pay.
"The main thing is what he does here, how he develops and becomes part of what the club is about. I think he'll do that."