Burnley manager Sean Dyche says Fulham 'were the better side' after Craven Cottage defeat
Burnley were beaten 4-2 by Fulham in the Premier League
Last Updated: 26/08/18 6:55pm
Sean Dyche says Fulham "were the better side" after Burnley were beaten 4-2 at Craven Cottage, and lamented some sloppy defending.
It was the eighth winless game in the Premier League for Burnley, with Jeff Hendrick and James Tarkowski getting on the scoresheet for the visitors.
But Dyche admitted after the game that Fulham were superior to his side on Sunday, and says Burnley's defending will be a source of focus for him in the coming weeks.
Mitrovic double seals first Fulham win
"They were the better side. More inventive, more productive and possibly signs that their £100m has been spent well it seems on that performance," he told Sky Sports.
"We huffed and puffed our way back into the game, we have a spirit and a belief and demand in the players and they've at least got themselves back in it at 3-2. We had some moments, so did they, but realistically over the whole game, they were the better side.
"We conceded two sloppy goals [from Aleksander Mitrovic]. We don't normally do that, we had a couple against Watford as well, so that's something we've got to look at and tighten that side of things up. It's tough then.
"They're a good side and I was impressed with some of their football, we knew that from last season. The difference was their centre-forward [Mitrovic], I thought he was the best player on the pitch by a long shot.
"At the end of the day, our performance wasn't up to where it needs to be and theirs was."
The games are coming thick and fast for Burnley, who are next in action on Thursday in the second leg of their Europa League play-off tie with Olympiakos, which they currently trail 3-1 on aggregate.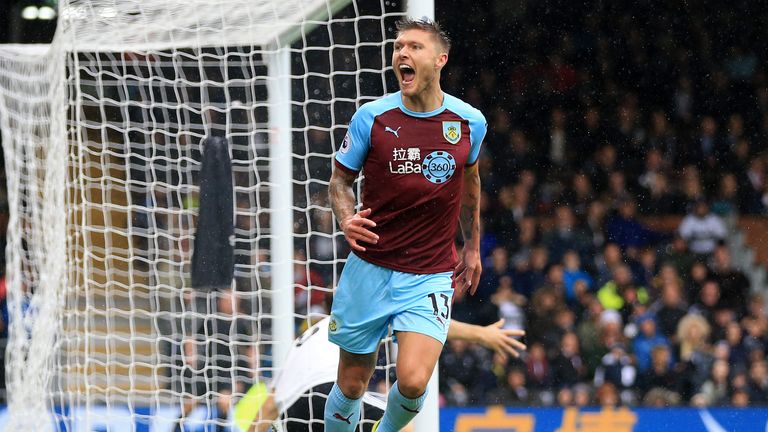 Dyche is hoping to keep the competition as a positive for his players, though, despite others that may be telling them otherwise.
The manager added: "It is more problematic [the Europa League] in that we didn't get the players in that we had hoped for in numbers. We've now got three injuries with Johann as well and they're important players for us.
"It's hard for the players, you've got to remember, they constantly get bombarded with negatives about being in the Europa League but for a club like Burnley, it is a fantastic positive.
"If they're getting told that all the time, it starts to sink in after a time and our job is to obviously look beyond that."