Burnley boss Sean Dyche has suggested he tried to sign Tottenham star Harry Kane on loan before he exploded on to the scene for club and country.
The Clarets take on Spurs at Turf Moor live on Sky Sports 1 as part of Super Sunday, but Dyche's comments appear to suggest the new England cap could have been turning out for the home side this seasonhad things worked out differently.
Kane has been outstanding after breaking into the Spurs side this season, finding the net 30 times for club and country.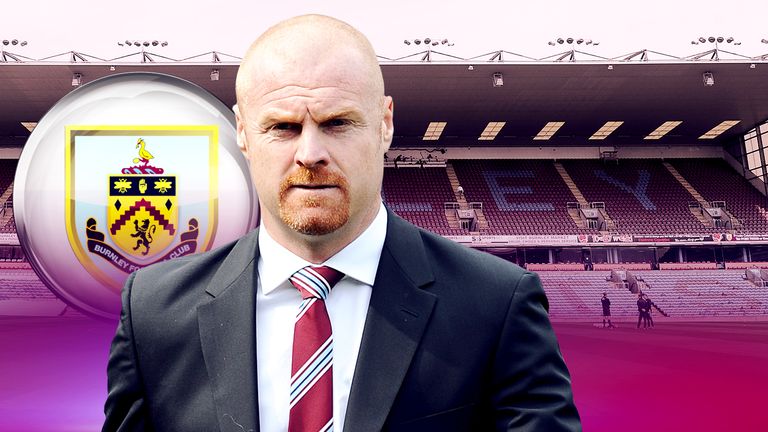 We didn't try to bring him here, other than the fact we tried to bring him here.
His breakthrough campaign has come after loan stints of varying success at Leyton Orient, Millwall, Norwich and Leicester in previous seasons.
Dyche said: "I think he's been a player most people would have looked at when he wasn't in the side at Tottenham.
"But he's a good reflection of when us as managers speak about players going on loan, because loans don't always have to be the glory loan. He's had his ups and downs on loan but that can be a massive part of a young player's development.
"It can be that kind of process and you have to stick at it as a young professional."
When asked directly if he tried to sign Kane on loan, Dyche was cryptic.
"We didn't try to bring him here, other than the fact we tried to bring him here," he said.
Dyche also revealed he has no issue with Danny Ings playing for England U21s this summer.
The club-versus-country debate over the merits of playing in the European U21 Championship, which will be held in the Czech Republic this year, is a recurring one and has resurfaced lately following Tom Ince's decision to make himself unavailable and Kane's elevation to the senior side.
However, Dyche does not think Ings, who has scored nine times this season, needs a break.


Dyche said: "Breaks at 22? In my holidays I used to go out in a field and play football when I was 17, 18, 19, 20, a bit of five-a-side with my mates.
'Professionalism'
"I don't over-think the idea of having these long breaks. I think they'll be all right at 22. I am sure these people are educated and savvy enough with sports science etcetera to make sure these players have some downtime before they go into any tournament or event, and look at it wisely. I trust in the professionalism of the national team as well as our own."
And Dyche believes the Championships could be hugely beneficial for Ings.
He said: "I think it is just the experience of it, playing different styles of football and I think it is about being around other young players, other talented players, different voices, different styles, and different analysis techniques.
"We hope they learn from us, of course, but this is also for them to learn as a player, to become more rounded individuals as players."
Meanwhile, the Clarets have just returned from warm weather training in Spain ahead of their home game against Spurs and Dyche remains confident his side have enough to beat the drop.
"We've got a clear way of working, we think," he said. "We want it to be successful, we want to win games, we know the challenge has risen this season, of course. Wins have been hard to come by or certainly harder than last season, that's for sure, and a big jump in quality.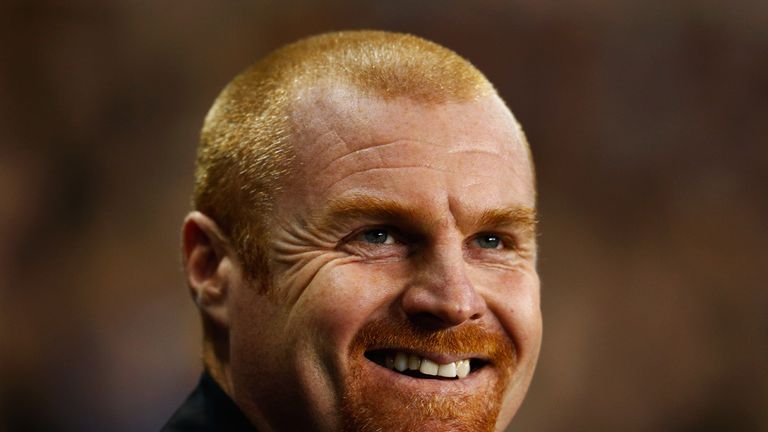 We want it to be successful, we want to win games, we know the challenge has risen this season, of course.
"But I think slowly but surely we have been re-focusing on what the job is and we've been learning as we go and I think we're delivering good performances and I have total belief that we will be in the Premier League.
"I don't know what other teams are thinking. I think they know we're willing to give everything to win a game. I think that's well documented and they know the energy and the physical desire of the team and I think behind that, the people who are really in the know, know there is quality there as well and it makes for a good mixture. Now, of course, that's got to win games. I mention it all the time.
"We beat Manchester City but we need more of that; we need to win other games and it's not just good play. Sometimes you need a scratch of luck and a decision to go with you now and again and some of the details behind a performance but we think over time you learn that."