Leicester manager Claudio Ranieri insists there is no pressure on his team as they continue to pursue a remarkable Premier League title triumph.
Prior to the season, the Foxes were widely considered more likely to be involved in a relegation battle, but instead find themselves five points clear after last Saturday's stunning 3-1 win at Manchester City.
Leicester get another opportunity to enhance their title credentials on Sunday when they visit third-placed Arsenal, live on Sky Sports.


But Ranieri says the change in perceptions surrounding his squad does not mean the pressure is now more intense.
"This time I hope the bookmakers are right. They're just words though, not points. Give me points, not words," Ranieri said
"The pressure is about the other teams. Arsenal have a lot of pressure, because they spend a lot of money every year.
"Why do we have pressure? Why must I feel pressure? We just continue to dream with our fans. Nobody wake us up, please.
"I think we work so hard to achieve this level, we want to stay at this level. But there's no pressure for us."
Leicester suffered one of their only two defeats of the season when they met Arsenal at the King Power Stadium back in September, beaten 5-2 in a hugely entertaining affair.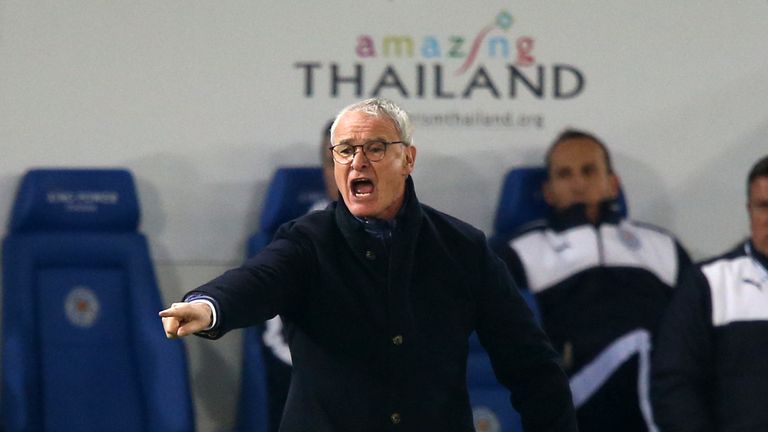 Why do we have pressure? Why must I feel pressure? We just continue to dream with our fans. Nobody wake us up, please.
Ranieri thinks goals could be on the agenda again and said: "Arsenal have so many fantastic players. Suddenly, boom, they can score three times.
"(Mesut) Ozil, (Theo) Walcott, (Olivier) Giroud.  Always he (Arsene Wenger) has a great team.
They scored five, we scored twice, we hit the post twice. It was an exciting match, both teams made fantastic actions. They scored, we didn't.
"It was an open match and it will be on Sunday."
Ranieri says he will not be too downcast if his side suffer a second loss of the season to the Gunners and is convinced it would not be enough to derail their title challenge.
"It is not decisive," he said. "Everybody is surprised with Leicester, me too, so for this season the result is not important.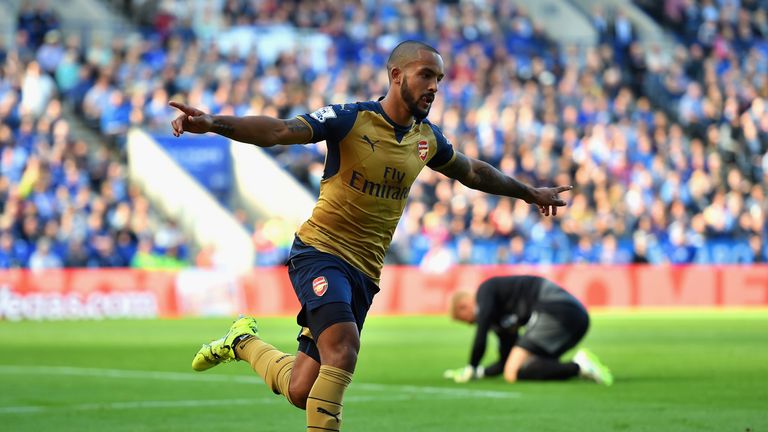 "If we win we are happy, if we lose we are a little sad, but we move on. We are doing a fantastic season.
"I think it is tougher the next match with Norwich (on 27 February), than Arsenal. Every match is very tough. After (Sunday's game), Norwich. After, another match.
"There are no easy matches. If Leicester are top of the league it means there is no easy match and it is a very interesting Premier League, I think."