Leicester fans celebrated a late winner against Norwich so frenetically that they caused a small earthquake.
The Foxes are chasing an improbable Premier League title success and gave their cause a huge boost when they beat the Canaries 1-0 on February 27, thanks to a dramatic 89th-minute Leonardo Ulloa goal.
And the Leicester fans, who have become renowned for their enthusiastic support, caused a mini-quake which registered 0.3 on the Richter scale.
The activity was recorded by students who are studying geological science at the University of Leicester, and who placed some earthquake-detecting equipment at a primary school near Leicester's King Power Stadium.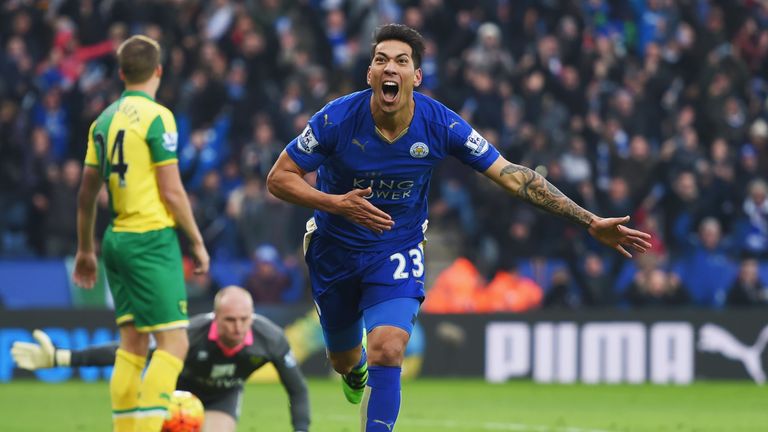 First-year student Richard Hoyle reported: "A few days after we installed the equipment at the school and were analysing data collected, we noticed large peaks on the seismogram during football matches being held in the stadium nearby.
"A closer look showed us there was a strong correlation between the exact time Leicester scored at home and the occurrence of the large seismic signals.
"We concluded that our equipment was actually measuring small earthquakes produced by the sudden energy release caused when Leicester fans celebrated at the moment a goal was scored."
The phenomenon has been dubbed the VardyQuake, even though the usually prolific England international has not found the net since February 14.
Live Ford Monday Night Football


The students are now measuring the magnitude of all quakes induced by Leicester goals and a 0.1 quake was recorded when Danny Drinkwater equalised during a 2-2 draw against West Brom last week.
Hoyle said: "Besides naturally occurring earthquakes, we are now curious to discover which Leicester City footballer will generate the biggest seismic signal. Our money is on Vardy."