Leicester City's Mark Schwarzer believes they face tough challenges
By Matthew Treadwell
Last Updated: 21/03/16 2:18pm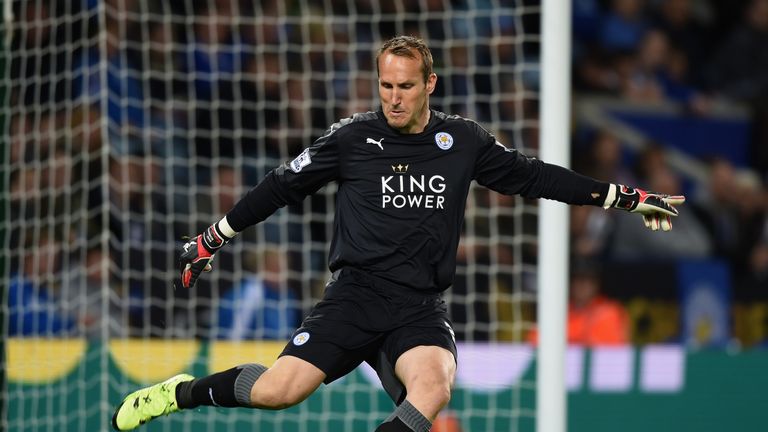 Leicester goalkeeper Mark Schwarzer believes the club face some tough challenges ahead if they are to keep hold of manager Claudio Ranieri and their top players.
The Foxes' 1-0 win at Crystal Palace on Saturday keeps them five points clear of title rivals Tottenham at the top of the table with seven matches of their season to go.
But Schwarzer, who was on the bench at Selhurst Park, feels they may face an even more difficult test in keeping hold of the popular Ranieri and the leading lights at the club next season.
"Players really like him and really admire him for his passion, dedication and wisdom," Schwarzer said of the Italian on Sky Sports Now.
"It is vitally important [for Leicester to keep Ranieri]. He has taken them to a completely different level.
"There are certain factors Leicester are going to have to deal with at the end of the season.
"Firstly, the manager, whether he stays or goes. He is at the stage of his career where he may never move on to bigger or better things.
"He has been mentioned for the Italian job and if that were offered to him, that would be a difficult one to turn down because it is such a prestigious job.
"He will be key to keeping hold of players such as Jamie Vardy, who has recently signed a new contract, Riyad Mahrez, N'Golo Kante, Danny Drinkwater.
"There will be clubs really starting to take notice of these players and putting them on a list of players they might want to try and sign this summer.
"Leicester will have to do all they can to hold onto these players and try to build further."
Schwarzer feels Ranieri has given fresh hope to players who may not have been given the opportunity to shine in the past.
In particular he cited the example of Drinkwater, who was not a regular in the side last season, but who has featured regularly this campaign, earning a call-up to the England squad for the upcoming friendlies against Germany and the Netherlands.
"He has given certain key players confidence and self-belief," added Schwarzer.
"At the end of last season, Danny hardly played a game, he was on the sidelines, but he has rightly been called up to England because he has been such a key player.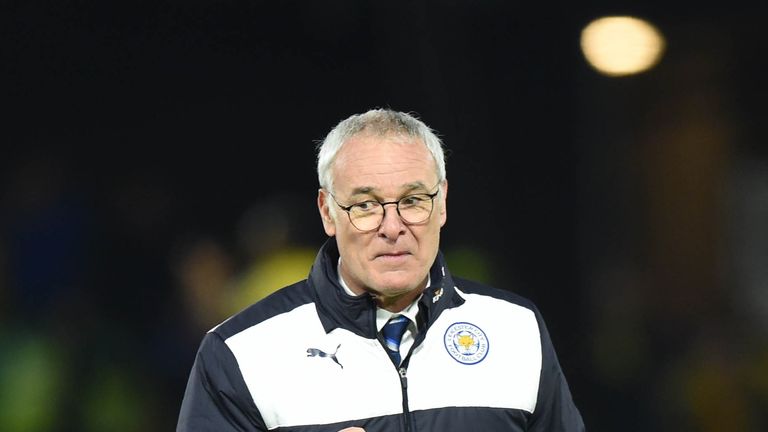 He has been mentioned for the Italian job and if that were offered to him, that would be a difficult one to turn down.
Schwarzer on Claudio Ranieri
"Danny is a calming influence on the pitch and has great vision and awareness. Technically he is very good and his array of passing is exceptional but he can mix it with his challenges."
Schwarzer also commented on the change of emphasis in recent weeks, that has seen a free-scoring Leicester side win four of their last five matches 1-0.
"Initially we were playing a lot more open football, we attacked whenever we had the opportunity," said the Australian.
"That was one of our strengths, the ability to counter-attack very quickly, and that is still one of our weapons.
"But once we hit that first clean sheet of the season, it cemented the idea that keeping clean sheets is important and is a good foundation to build upon."