Leicester City have the edge over their rivals and deserve to win the Premier League title, according to Sir Alex Ferguson.
Having dramatically avoided relegation last season, the Foxes, who currently hold a five-point advantage over second-placed Tottenham, stand on the brink of one of the most unlikely title victories in English football history.


Manchester United's legendary former manager knows a thing or two about the title run-in, having claimed 13 top-flight crowns during his glittering 26-year stint in the Old Trafford hot-seat.
And, in an exclusive interview with Sky Sports, Ferguson says Claudio Ranieri's 'energetic' side deserve to end their remarkable season with silverware.
"Leicester have got the bit between their teeth, they've been the best team without question throughout the season and they deserve to win it," he said.
"You would think their inexperience would count, but Leicester have unbelievable energy and togetherness that suggests they're going to see it through.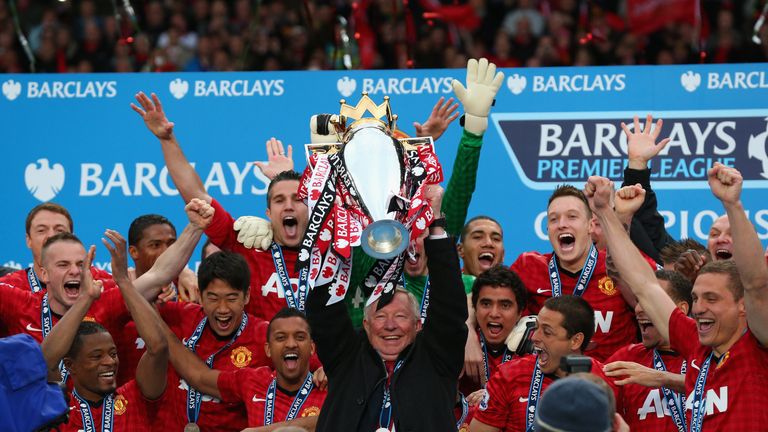 Leicester have got the bit between their teeth, they've been the best team without question throughout the season and they deserve to win the Premier League.
"For instance, they've won their last few games 1-0. I had a season at United where we had eight 1-0 victories and that won us the league.
"Those 1-0s are really important because it points out to me that they are a unit, they're not going to lose.
"They have a determination about them and they are not afraid of the situation they find themselves in, which is important.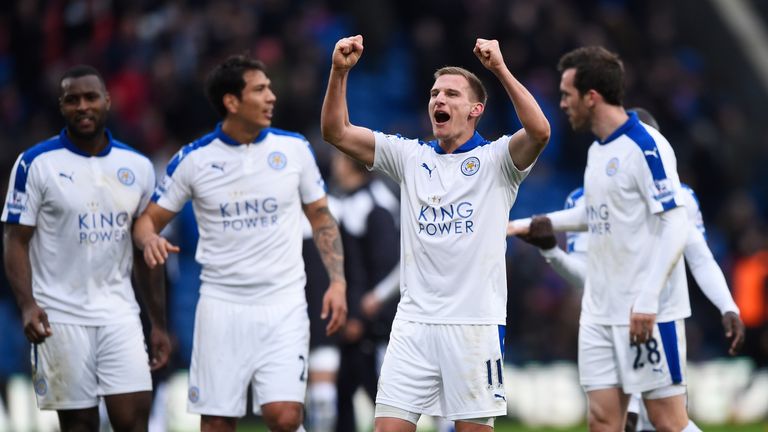 "I don't see any nerves and that's down to the manager, he's brought a calming influence. It's fantastic, they are a breath of fresh air and it's great for the game."
Leicester's title credentials have been questioned continually throughout the season but their composed and consistent performances have won their critics around.
With just seven games of the season remaining, Ferguson believes the Foxes face the most testing period of their campaign, highlighting Tottenham as the biggest threat to their title hopes.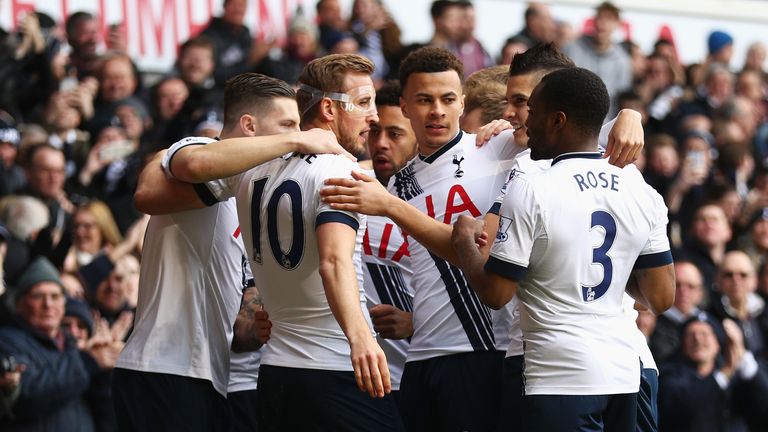 As such, the Scot has urged Ranieri's side to stick to the principles that have moved them to within touching distance of the title.
"Leicester are nearing the finishing line, that is the biggest task," Ferguson added.
"They have to remain consistent to what they've done, there is no point changing what they've been doing for the previous six months.
"There will be testing times for them and they have to come to terms with the fact they will drop a point or two - they may even lose a game. But others will drop points, that's the nature of the Premier League, it's a tough league.
"I only see Tottenham being a danger to Leicester. Tottenham, at the moment, are playing some of the best football I've seen from a Spurs team in many years. But Leicester have got the edge. I think they'll get there."
Watch Leicester City v Southampton live on Super Sunday, 1.30pm, Sky Sports 1 HD