If you're one of the few football fans still resisting Leicester City's charm I'd recommend not reading on - or watching this weekend's Super Sunday interview. Christian Fuchs might just change your mind.
Wrestling, juggling, He-Man, bowling, egg roulette, tattoos and rock, paper, scissors are not topics that ordinarily emerge from a half-an-hour interview with a Premier League footballer. But then the full-back is no ordinary footballer.


First and foremost, he's a huge part of a Leicester team that have taken the league by storm, becoming everyone's second team in the process, seemingly recruiting more and more followers to their cause with each and every hard-fought victory.
And while, on the pitch, performances are winning hearts and minds. On social media, Fuchs is doing something similar.
At the start of the season he began using his Twitter account to show a series of challenges, mainly with teammates and all under a particular hashtag which is a pun on his surname - I won't spell it out here but I'm sure you can have a pretty good guess.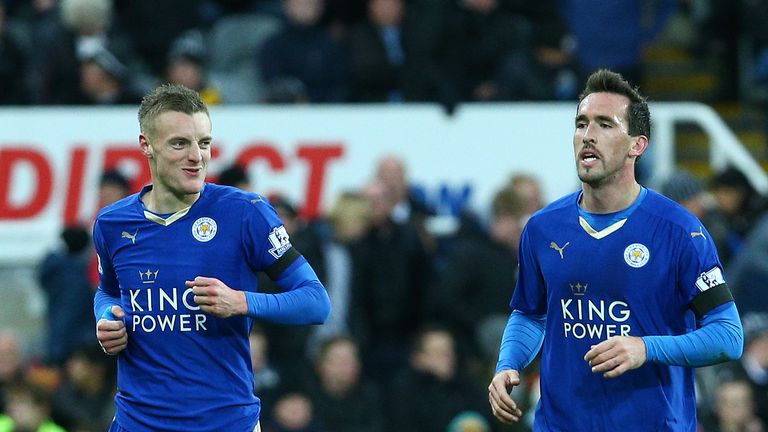 There's egg roulette, basically grabbing an egg and discovering whether it's hard-boiled or raw when you smash it over someone else's head, for which he needed another 'crazy guy' and so picked Jamie Vardy.
Rock, paper, scissors - with an ear flicking twist - against Shinji Okazaki. And an even more painful game, against Robert Huth, which involves the two of them striking the ball (as hard as possible) at each other's backsides.
But his tweets are not just 'wacky'. In this country he might still be one of the lesser known members of Leicester's extraordinary success but he's developed something of a cult following because his tweets are also authentic and real.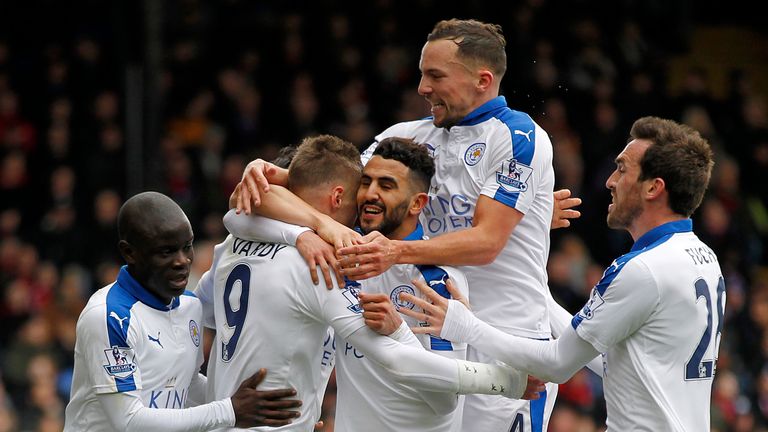 The one of a He-Man poster was a nod to his childhood. In the early 90s, in Austria, 'who didn't love He-Man?'
The picture of him cuddling WWE wrestler Big Show points to an ongoing interest. "I felt nervous and excited, like I was suddenly one of the kids who comes over to ask for an autograph," says the 29-year-old captain of his country.
What we see from Fuchs on social media also reflects what's been a key factor in Leicester's rise - an incredible team spirit and a seemingly unbreakable bond between the players.
"There are some crazy guys in the team and we just want to have fun and enjoy the time we have right now.
"Also, keeping the energy, keeping the positive spirit going reflects our game on pitch."
There is, as he puts it, 'a serious side to Christian Fuchs'.
His family - including sons Ethan and Anthony - live in Manhattan, where his wife has an interesting career (formerly as a senior analyst for Goldman Sachs and now as head of his New York soccer academy) of her own.
They travel over for games once every few weeks but, of course, he plans to join them, once he's finished in the Midlands. His plans once he gets there are another surprise from a man full of them.
"I have this ambition to be an NFL kicker," he says smiling but, I'm pretty sure, serious. "If NFL managers want a footballer in their team, I know I can kick a 60 yard Field Goal. Let's see, if you don't dream you won't achieve anything."
Fuchs knows a bit about not planning too far ahead. In the summer, having recently signed for Nigel Pearson's Leicester, he was on holiday in Antigua and about to tuck into a cocktail when his agent called.
"He asked if I was sitting down and then said, 'Nigel Pearson has been sacked'. I was like, 'What!?' But in the end, things have worked out pretty well."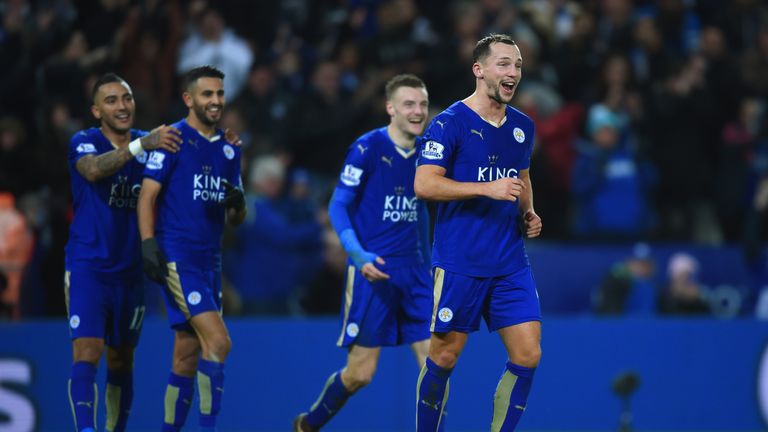 Pretty well, he knows, is a rather large understatement. Though, like his manager, he claims not to be thinking about the title.
"I never thought about winning the league and I don't think about it now. Ranieri is a big part of that. He says, 'Listen, guys. We are going to play every game as if it's our last.
"We are going to give everything in every game, that's all we can influence.' We don't put pressure on ourselves."
With that he was done, or at least, I thought he was. Before he left the players' lounge, where we were doing the interview, I was invited to play a game of rock, paper, scissors - the loser gets their ear flicked.
Needless to say I left the Kingpower Stadium with my ear red and throbbing. It was just the end a bizarre and fun interview deserved.