Leicester's N'Golo Kante the signing of the season after stellar campaign
Last Updated: 04/05/16 7:45am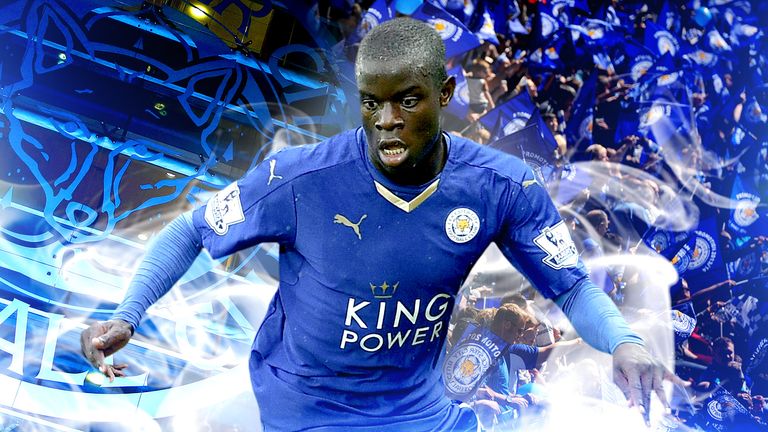 N'Golo Kante was beaten to the PFA and FWA Player of the Year awards by Riyad Mahrez and Jamie Vardy, but the £5.6m Frenchman is undoubtedly the signing of the season. Nick Wright examines his pivotal role in Leicester's extraordinary title triumph…
Claudio Ranieri got just about everything right during Leicester's relentless charge towards the Premier League title, but his best decision of the season came before a ball had even been kicked.
It was the middle of the summer transfer window and head of recruitment Steve Walsh was urging the new manager to sign an industrious little midfielder named N'Golo Kante from French side Caen. "He pushed me when I arrived here in June, and then in July," Ranieri revealed in December. "He said 'Kante, Claudio, Kante'. He was determined to sign him more than I was."
Ranieri was unconvinced that Kante's slight frame was suited to the physicality of English football, but Walsh's persistence paid off. The £5.6m deal went under the radar in a summer of big spending up and down the Premier League, but Leicester's new arrival immediately caught his manager's eye.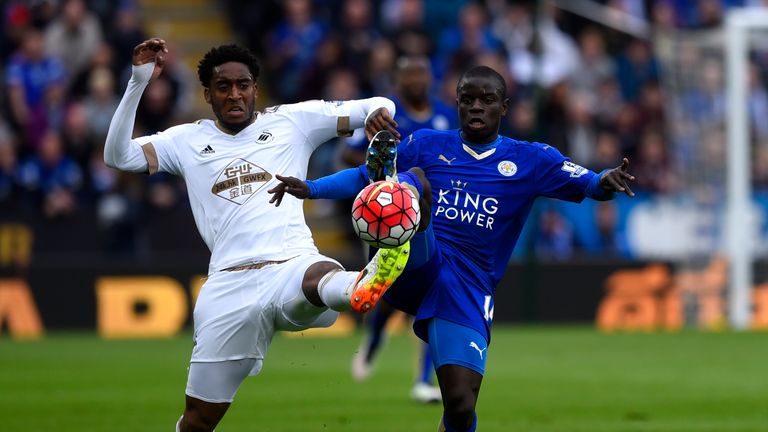 "When I arrived my first day of training and I saw the quality of these players, I knew how good they could be," Ranieri recalled in the Players' Tribune last month. "This player Kante, he was running so hard that I thought he must have a pack full of batteries hidden in his shorts. He never stopped running in training.
"I had to tell him, 'Hey, N'Golo, slow down. Slow down. Don't run after the ball every time, okay?' He says to me, 'Yes, boss. Yes. Okay.' Ten seconds later, I look over and he's running again. I tell him, 'One day, I'm going to see you cross the ball, and then finish the cross with a header yourself'."
Slowing down is an alien concept to Kante, whose phenomenal engine has been the driving force behind Leicester's title triumph. The 25-year-old has run further than any of his Leicester team-mates in 18 of the 29 games in which he has completed the 90 minutes, and he ranks first at the club for distance covered and high-intensity sprints per game.
Such work-rate is invaluable for a side who routinely register under 40 per cent possession, and Ranieri needn't have worried about his size, either. On the contrary, Kante is a physical marvel. The 5ft 6ins midfielder is usually the smallest man on the pitch, but his fearlessness typifies Leicester's underdog spirit, and players who tower above him are sent sprawling to the turf in his wake.
Kante the colossus
| PL 2015/16 | Total | PL rank |
| --- | --- | --- |
| Tackles | 158 | 1st |
| Interceptions | 148 | 1st |
| Duels won | 256 | 5th |
| Recoveries | 310 | 7th |
"The first thing you notice about him is how great he is at hunting the ball down," noted Kante's midfield partner Danny Drinkwater in September. The statistics highlight his incredible appetite for winning possession. Kante has made more tackles and more interceptions than anyone else in the division, and he ranks fifth for duels won and seventh for ball recoveries.
Kante's defensive contribution is fundamental for Leicester, whose success has been built on soaking up pressure, stealing possession and launching rapid counter-attacks. Without Kante's industry in midfield, Riyad Mahrez and Jamie Vardy simply wouldn't have had the opportunities to rack up 39 goals between them.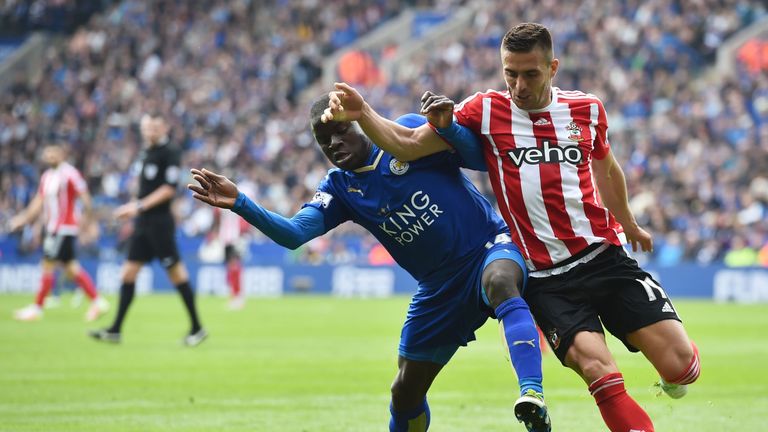 Kante excels with the ball, too. The Frenchman's passing accuracy of 81.3 per cent is the highest at Leicester, and there have been assists in games against Norwich, Swansea, Manchester City and West Ham. While his midfield partner Drinkwater favours long passes to release the likes of Vardy and Mahrez, however, Kante can usually be seen carrying the ball forward himself.
His interceptions followed by driving runs through midfield are frequent starting points for Leicester goals, and only wingers Mahrez, Marc Albrighton and Jeffrey Schlupp average more successful dribbles per game. In short, Kante does it all. His team-mates love him for it.
"He deserves to be called the most important player for Leicester City," said Shinji Okazaki last month. "He is a role model who shows character and strength in every game and performs well every time."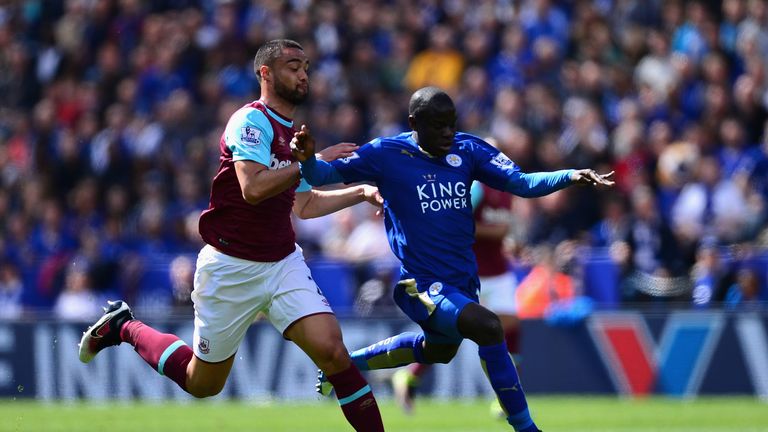 Kante is now established as one of Europe's leading midfielders, and he even marked his first start for France with a goal against Russia in March. It's little wonder Sir Alex Ferguson has described him as the Premier League's best player "by a long way" this season, and the midfielder's list of admirers is endless.
"Kante, what a player," said Southampton manager Ronald Koeman on Monday Night Football in March. "He wins every second ball, he's always on the move and he's very clever in his position. He gives so much strength to the Leicester team. He is doing such difficult stuff. His running and moving gives Mahrez the freedom to show his qualities."
And while no one can begrudge Mahrez and Vardy their personal accolades, both have had quiet spells. Vardy went seven games without scoring between December and January and Mahrez's form has fluctuated in the second half of the campaign. Kante, though, has been the picture of consistency. "Has he had a bad game this season?" asked Alan Smith during the 1-1 draw at Old Trafford. "I can't think of one."
Kante has been as close to faultless as it gets. There were 52 Premier League signings more expensive than him in the summer transfer window alone, but none come close in terms of value for money. Even his manager doubted him at the start, but Leicester couldn't have done it without Kante.