Leicester keeper Kasper Schmeichel undergoes surgery on fractured hand
By Peter Gilbert
Last Updated: 04/11/16 12:18pm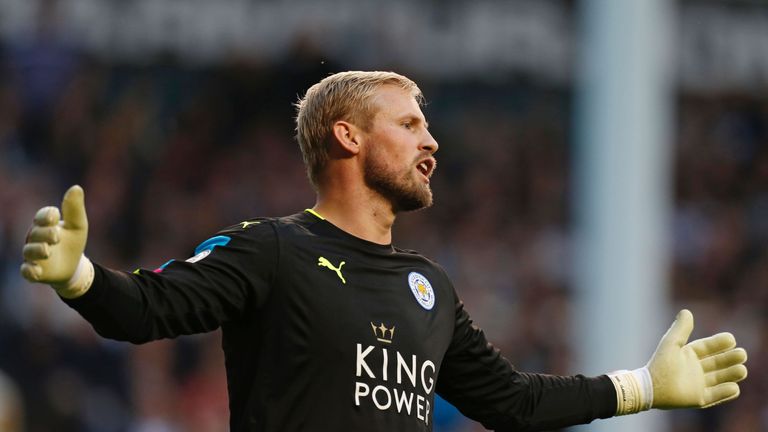 Kasper Schmeichel has undergone surgery on the hand injury he sustained during Leicester's Champions League clash with FC Copenhagen.
Schmeichel fractured his right hand while punching the ball during the goalless draw on Wednesday and, after being assessed by a specialist, went under the knife on Thursday night.
The Denmark international, who played for an hour after sustaining the injury and made a 'fantastic' save in the dying seconds in Copenhagen, is expected to be out for up to six weeks but he took to Twitter on Friday to reveal surgery "went well" and vowed to return from the injury as soon as possible.
"My operation went well last night. Thank you for all the messages of support. Deeply frustrating but i'll do all I can to be back asap," Schmeichel tweeted.
Leicester boss Claudio Ranieri praised Schmeichel and revealed the goalkeeper even wanted to play this weekend despite his injury.
"I don't know everything but last night he had an operation and the surgeon said everything is okay. Now it depends on how long. Of course the hands, as for a boxer, are very important," Ranieri said.
"I don't put a deadline on it because every man is different. Maybe two, three, five, six, maybe seven weeks - I don't know. On the night he felt something, it was pulsing, and it was unbelievable. Maybe with the adrenaline and concentrating he felt nothing.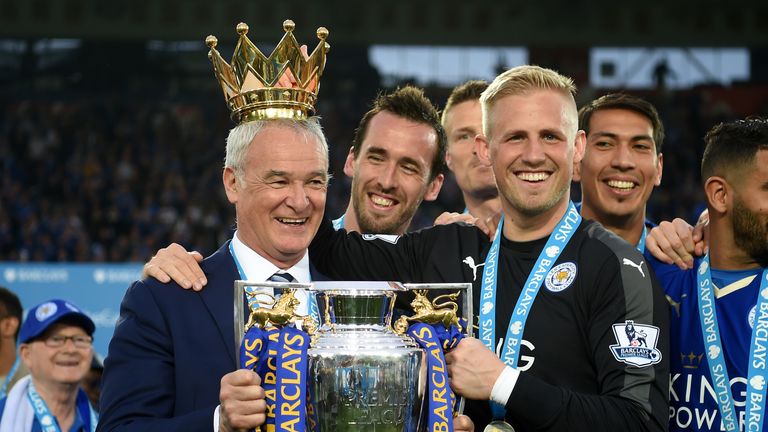 "He made a good save and came and punched the ball, but it's unbelievable he didn't feel anything. Kasper wants to play on Sunday! But that is normal."
Schmeichel has been spoken about by some as one of the top goalkeepers in the Premier League but, while Ranieri refused to get drawn into that debate, he did insist he had full confidence in Ron-Robert Zieler, who will start against West Brom at the King Power Stadium on Sunday, live on Sky Sports 1.
The 27-year-old former Manchester United trainee has played four games, two wins and two defeats, since joining from Hannover 96 in the summer.
"It is a pity, but that's it," Ranieri said. "What can we do, change the hand? There's nothing we can do, that is the destiny and we have to accept it.
"He is not so happy - it's normal. When you are in fantastic form you hope you don't get an injury. It is difficult to say if Kasper is the best, but for us he is the best - for me he is the best. Kasper is very important for my team.
"But I am very confident with Zieler, so it's okay. Of course Kasper is in very great condition, but Zieler gives me confidence."