Harry Maguire respects Leicester's decision to block Manchester United move
Last Updated: 26/08/18 11:42pm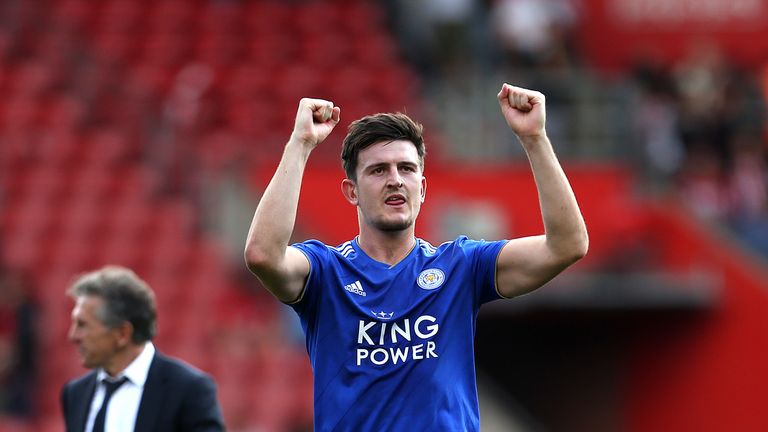 Leicester defender Harry Maguire respects the club's decision to block a summer transfer to Manchester United.
United had two bids rejected for the England centre-back, with the second offer understood to be £60m.
Maguire expected media speculation following his performances for England at the World Cup but says it was easy to block out, allowing him to focus on football.
"I want to be on the pitch, whether it is for someone else or for Leicester," said the 25-year-old.
"There was always going to be interest over the summer after the team doing so well in Russia but the owners reiterated I was not for sale and I respected their decision.
"They gave me the opportunity to play for this club, such a good club on the rise and I respected their decision.
"My mind has been fully on Leicester since then.
"I've been really impressed since I came back. The people brought in seem to have fitted in really well and I think we'll only get better.
"I'm an ambitious player and I think we have a really good, talented squad. If we stick together, we can be a real force this year."
Maguire scored an injury-time winner against Southampton on Saturday and Leicester boss Claude Puel says the defender commands "respect" for keeping his feet on the ground after his World Cup exploits.
"He didn't change, and it was important he didn't change after his fantastic World Cup," said Puel.
"It's always difficult for a young player like Harry to come back and to come back with a good mentality, good focus and concentration.
"That's all important for a defender, and he came back focused and I have big respect for this.
"Because not a lot of players have that ability and capacity to come back and do that straight away, after a big World Cup like Harry, to come back with this good attitude and mentality.
"Now it's important he continues to find this good stability and emotion, and it was a good reward to score that goal."