Brendan Rodgers has hinted that a release clause exists in his Leicester contract amid intensifying speculation over the vacant Arsenal job.
After his Foxes side came from behind to beat Everton to move three points clear in second place, Rodgers was forced to answer more questions about succeeding Unai Emery at the Emirates Stadium.
Reports overnight had claimed he is the Gunners' top choice and has a £14m release clause, but Rodgers once again insisted he is happy at Leicester and wants to continue "helping" them with their project.
"There probably is (a clause) in most manager's contracts. It's all hypothetical - all these types of situations," he told Sky Sports.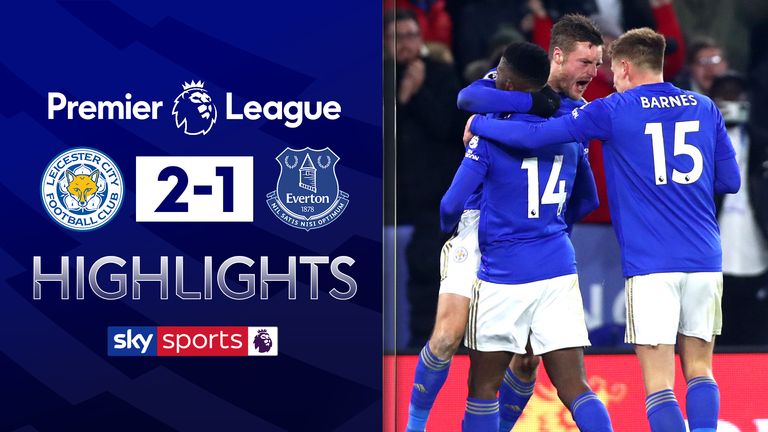 "For me, at this moment, we've had a brilliant win today. My focus is very much with Leicester because I made a change eight or nine months ago, and I've been so happy since I came here.
"I feel, with the players, we still have a lot of work to do. Most managers contracts will have something in that but, for me, my only concentration is with Leicester.
"I've been very fortunate in my career to work with some brilliant clubs and great institutions. It was an ambition to come to here to help the club arrive in the top six. Everything's been great since we've worked together.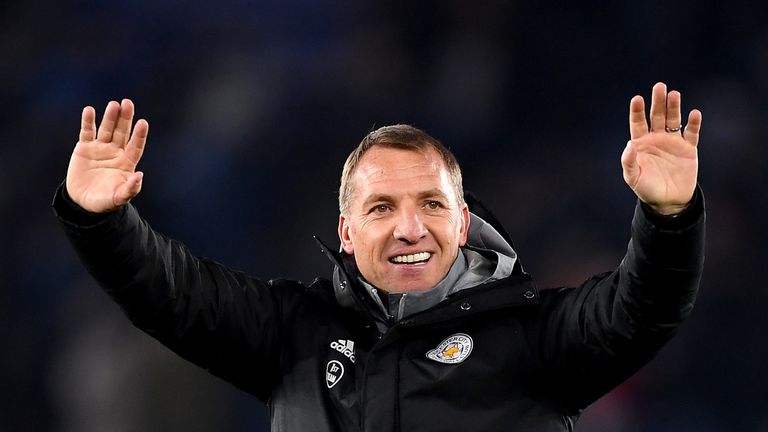 "My ambition is to help this club, a responsibility to share that with the others and move the club forward. There's great potential here at Leicester City to push on in the next few years."
With Freddie Ljungberg installed as Arsenal interim head coach and chief Josh Kroenke in no rush to appoint a permanent successor to Emery, speculation over Rodgers future is set to continue.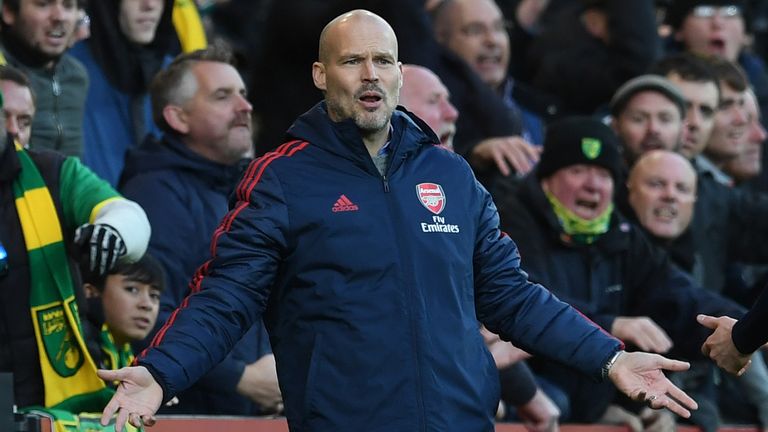 But the ex-Watford, Liverpool and Celtic boss said: "[The speculation] doesn't annoy me. It's something that's not in my control really.
"It seems now you'll be talking about a lot of managers losing their jobs all the time and looking to be replaced. It's part and parcel of the job now.
"Names will get thrown in left, right and centre. With the Arsenal job there is probably about 10 names."
Merson: Arsenal have to go and get him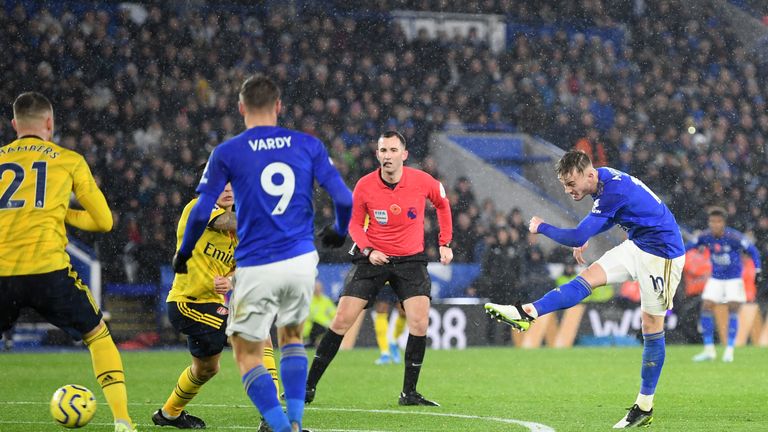 Speaking on this weekend's Soccer Saturday, former Arsenal forwards Paul Merson and Charlie Nicholas were both in agreement over what qualities Rodgers could bring to the job at the Emirates.
"Brendan Rodgers makes players better, he is brilliant at that," said Merson. "He's taken a mid-table Leicester team to one of the best in the league. Arsenal have to go and get him. Allegri is all about getting the defence sorted, he'll take one look at the defenders at Arsenal and scratch his head."
But Nicholas was less certain of the attraction of Arsenal, who currently sit 13 points behind Rodgers' Leicester in the Premier League, with qualification for next season's Champions League already looking a tough ask for the Gunners.
"The problem is whether he would want to go," he said. "He said he was happy with the project at Leicester, but this is Arsenal Football Club. The standard of football at Arsenal is average and as a club they are leaderless - at a managerial level and at the highest level.
"I would go and make an offer for Rodgers, and if he says no, accept the embarrassment. But this is where Arsenal are as a football club. The biggest crime would be if Arsenal cannot get any of their targets in until the end of the season, because this is crisis time for the Gunners."
Carra: Rodgers shouldn't jump ship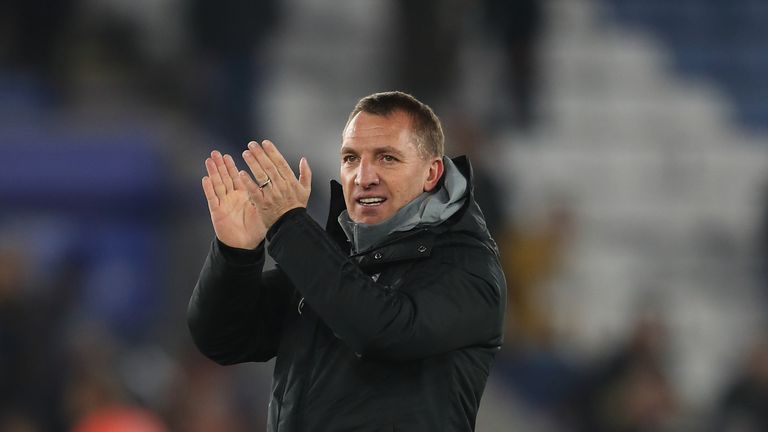 Jamie Carragher issued a word of caution to Rodgers, who only joined Leicester from Celtic in late February, to give a thought to his reputation if the increasingly sought-after manager jumped ship from the King Power Stadium so soon.
He said: "In the position Brendan Rodgers is in, there's no doubt whether you're a player or a manager you want to get right to the top. At this moment, Leicester are second and won the Premier League three years ago, we'd be lying if we were all saying Leicester are one of the top teams in the country.
"They're not, the established big six are, wherever Leicester finish, they're the ones who will fancy doing something in the Champions League, spending big money. I don't think it's right if Brendan Rodgers is even thinking about moving to Arsenal right now.
"Rightly or wrongly he got a lot of criticism from Celtic supporters for moving on before the end of the season, and it was a tough decision for him. For managers who couldn't get a proper top-six job, this was the one everyone wanted, the players they had. If he moved now, he'd get that tag of jumping ship quickly and I think he'd deserve it.
"He's got to look at the next 18 months and think I'm going to do something at Leicester, and maybe, after those 18 months, if a Tottenham, Arsenal, he's not going to go back to Liverpool and Manchester United could never happen, who knows, Manchester City, I don't know, he will want to go to one of those big six clubs."
Follow all the action from this week's Premier League midweek games with a Soccer Special on Wednesday from 7pm on Sky Sports News, with minute-by-minute updates from all 10 Premier League games on skysports.com.