It has been 11 years since Claudio Ranieri left the Premier League. His time at Chelsea saw the Blues finish second in the league, as well as reach the Champions League semi-finals. The Italian is now back on UK shores, after being appointed manager of Leicester on a three-year deal.
Ranieri was always a favourite of the British press. He was given the nickname of Tinkerman during his time at Chelsea for constantly changing formation and rotating his squad, and was never long off the back pages for the many brilliant quotes he provided. We're going to revisit some of his finest now, featuring plenty of Damien Duff, Ranieri's mother and animals…..
"I must say thank you to the media because you do a great job now. Before you kill me! That crazy man! I give you a good espresso. A small one. I am Scottish man!" - On rumours that his time at Stamford Bridge was coming to an end.
"If it is the case that you need just a first 11 and three or four more players, then why did Christopher Columbus sail to India to discover America?" – Ranieri using an interesting analogy when discussing the merits of his Chelsea squad.
"Football managers are like a parachutist. At times it doesn't open. Here, it is an umbrella. You understand, Mary Poppins" – Spoken soon after the Italian's arrival in 2000, during which time Ranieri was undertaking English lessons. Lost in translation?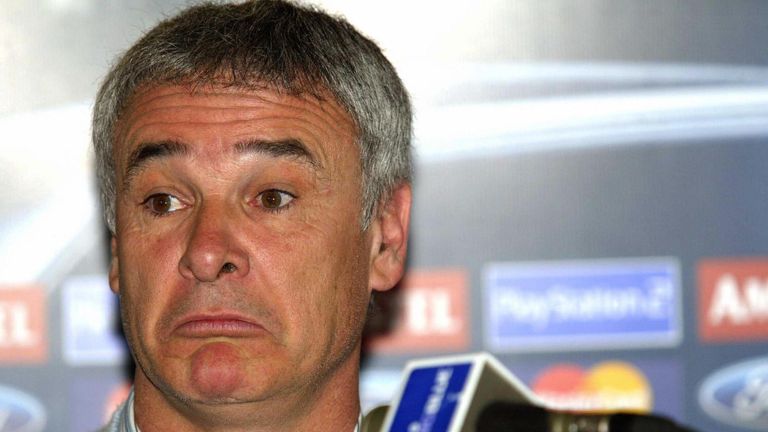 "Damien is Damien. When I don't put him in the squad my mother, who's 84, asks 'why isn't Damien playing?' She kills me about it and that's true" – Ranieri revealing that his mother's favourite player is none other than Damian Duff.
"My only technical adviser is my mother. When I told her that Damien had injured his shoulder again, she said 'Oh no!' Who should replace him? I will call her before the game to ask." – Ranieri revealing he asks his mother's advice when picking teams. He was sacked by Roman Abramovich soon after.
"Two years ago I watched Carlton (Cole) play for the reserves and I saw two animals in him - one was a rabbit and the other a lion. I want to see that lion come out in him more often" – Ranieri on Carlton Cole. Cole scored four goals in his Chelsea career.
"I once said Jimmy Floyd Hasselbaink is like a shark and Carlton Cole like a lion. Well, Adrian Mutu is another born predator. In fact, Mutu is like a snake" – Ranieri after signing Adrian Mutu from Parma in 2003.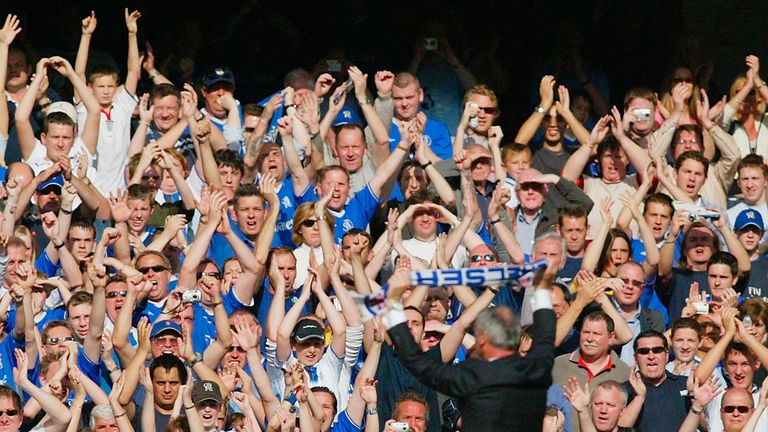 "I am happy when our fans are happy, when our players are happy and our chairman is on the moon" – Ranieri when asked if he was happy following speculation about his future.
"When I talk to the players I speak first of all in English, then I say 'sorry, now I will speak in Spanish, or Italian. Then on the touchline I speak another language so the other manager doesn't understand what I am saying!" – During his spell at Chelsea, Ranieri would often give team talks in three languages.
"I can't change now. I'm like Frank Sinatra - I always do it my way. I told the players everything I did in the Monaco game was wrong. I changed things to win the match - but we lost and I was thinking "Oh f***, Claudio, why, why? Bad Tinkerman!" – It was 1-1 in the Champions League semi-final first leg when Monaco had a man sent off. Ranieri made two attacking substitutes, and Chelsea lost 3-1.
Welcome back to the Premier League Claudio.