Hull City fans to protest at Premier League opener against Leicester
By PA Sport
Last Updated: 03/08/16 4:11pm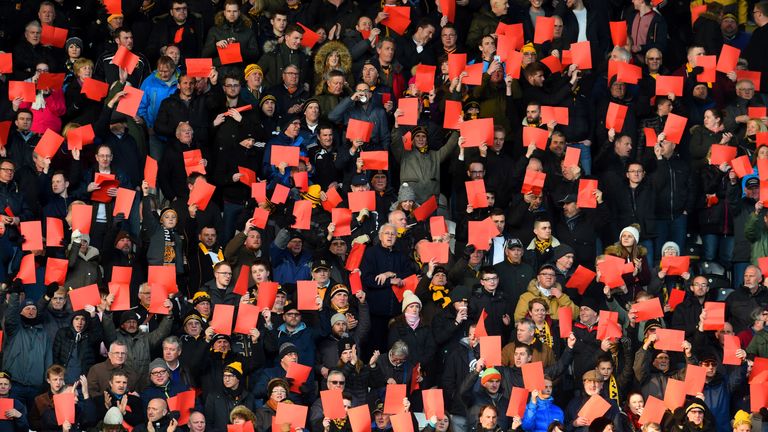 A group of Hull City fans have announced plans for more protests against the club's owners, starting at the Premier League opener against Leicester next week.
Hull are currently without a manager after Steve Bruce left on July 22 following a breakdown in his relationship with owners the Allams, although they have been linked with a move for Wales boss Chris Coleman.
The club have failed to add to their first-team squad since winning promotion back to the top flight via the Championship play-offs in May, despite suffering a series of long-term injuries.
They have been up for sale since 2014 after the Football Association turned down chairman Assem Allam's request to a change of name to Hull Tigers, and the club announced just prior to Bruce's departure that takeover talks had been shelved for this summer.
Some supporters took part in protests against the chairman towards the end of last term, holding up red cards in the stands during their clash with Brentford.
And ahead of the lunchtime home clash with champions Leicester on August 13 - the match that kicks off the new Premier League season - a statement from the Hull City Supporters' Trust said: "No communication, no manager, no engagement, no signings, no identity, no concessions, no honesty.
"The list goes on. You don't need us to tell you what a state Hull City is in at the moment.
"The owners are digging their heels in more than ever, discarding people at an alarming rate and pushing ahead with all of their ill-considered ideas with their usual arrogance and complete lack of interest in the damaging effects they will have.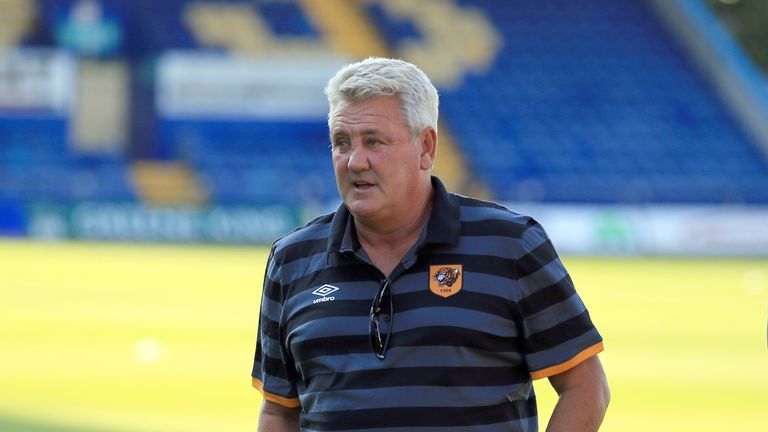 "A lot of people have been talking about protests in recent weeks, particularly since the departure of Steve Bruce. It's clear that the desire to protest against the way that the club is being run by the Allams is stronger than ever before.
"So let's cut to the chase; it's happening again. We will be organising and coordinating protests over the coming weeks, starting with our season-opening home game against Leicester.
"This game will be broadcast live on Sky Sports, with a large TV audience expected. We've been approached by Leicester City's Foxes Trust asking how they can help us, so we look forward to welcoming them and involving them in things.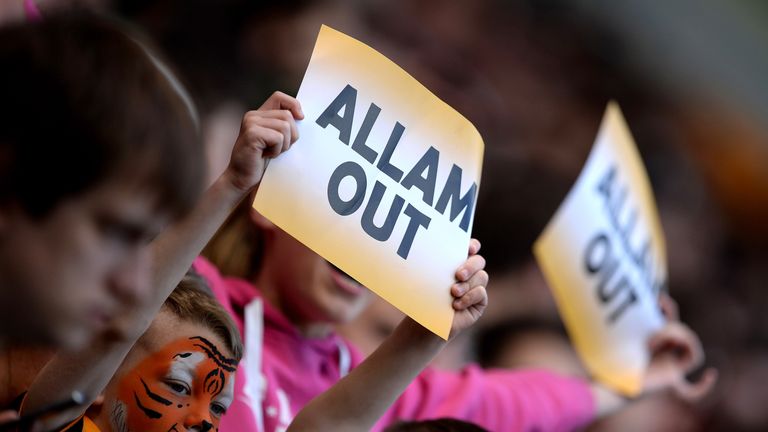 "We have had success in the past with our peaceful red card protest, which took place at the end of last season. Expanding upon this idea will form a part of the protest.
"We will be distributing cards to supporters outside the ground again, but they'll be slightly different to last time. Cards alone are not enough though, so we'll be organising additional protests, but we'd like to keep some of this as a surprise for maximum impact, so forgive us for not sharing all of the details just yet."
Hull City did not make any comment about the planned protest when approached by Sky Sports News HQ.