Hull City boss Mike Phelan targets Arsenal defender Carl Jenkinson
By PA Sport
Last Updated: 30/12/16 6:15am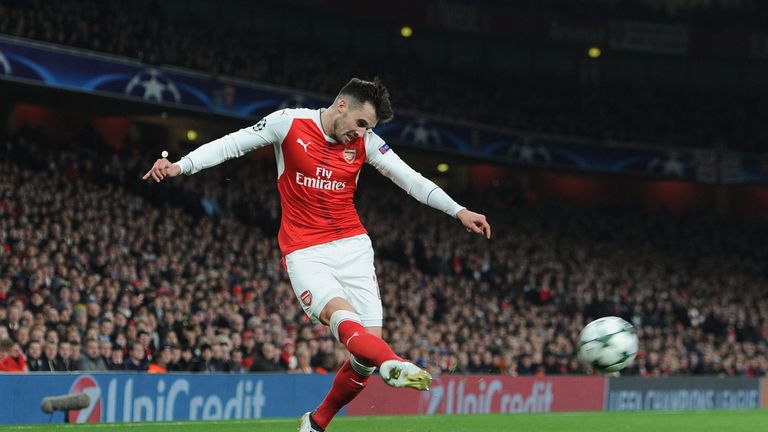 Hull boss Mike Phelan has confirmed he wants to sign Arsenal defender Carl Jenkinson to boost his club's Premier League survival bid.
Jenkinson has been restricted to just five cup appearances this season for the Gunners, who are ready to let the right-back head out on loan or leave on a permanent transfer.
Phelan has targeted Jenkinson to help strengthen his porous defence, which has conceded 39 goals in 18 league games, but is likely to face competition from several other top-flight clubs.
"Yes, he's been spoken about. But there are a few others in the hat for Carl," Phelan said ahead of Friday's Sky Live game with Everton.
"I would love him to come here. I've spoken to staff at Arsenal and I've been encouraged by it.
"But I do also realise that there are other clubs interested in Carl. So that's where we're at at the moment and nothing definite has gone ahead and there are others."
West Ham, where Jenkinson spent the best part of two seasons on loan, are understood to be among those interested in the defender, along with Sam Allardyce's Crystal Palace.
Meanwhile, Phelan said he had not been approached by any club for defender and reported Middlesbrough target Harry Maguire, while confirming a striker was also at the top of his wanted list as he works towards bringing in two new players.
"I haven't had any real answers from the other clubs," he added.
"I think everyone's lining up their ducks really and whether [the deals] get done earlier or later is down to who you're taking them from, really.
"But I have got one or two in mind. Whether we can get them done is difficult, but we keep trying to push the right buttons and see whether we can.
"I've got a couple I think we may be able to get done. But I can only bring them to the table and after that it's up to other people to get them over the line."