Premier League: Hull City owner Assem Allam criticises protesting supporters
Hull City owner Assem Allam says fans protesting against plans to change the club's name can "die as soon as they want".
Last Updated: 01/12/13 2:13pm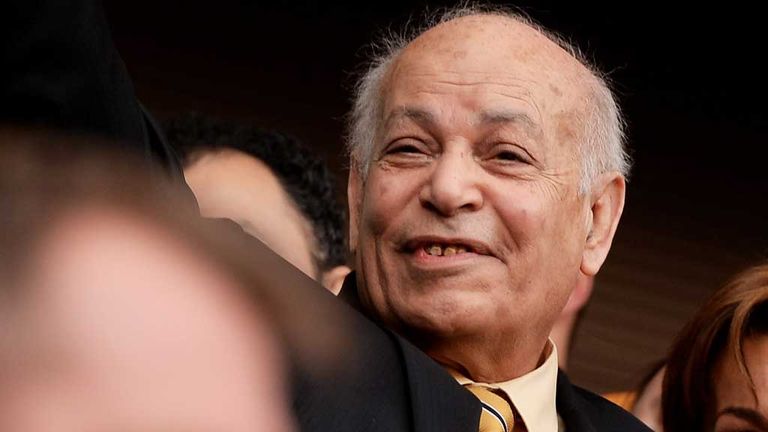 Allam, who took over in 2010, presided over the club's return to the Premier League last season but has infuriated fans after revealing he plans to rebrand the club as Hull Tigers.
Several supporters protested during last week's game against Crystal Palace at the KC Stadium by unfurling a banner which read "We are Hull City".
A campaign group called 'City Till We Die' has also been established and has called on Allam to hold a consultation with all the fans regarding the proposed change.
Allam, however, has little time for the opposition and he told the Independent on Sunday: "I don't mind 'City till we die'.
"They can die as soon as they want, as long as they leave the club for the majority who just want to watch good football."
He added: "How can they call themselves fans, these hooligans, this militant minority, when they disturb and distract the players while taking away the rights of others to watch the football, and of companies who have paid good money for advertising?
"If they want to express their feelings they are free to do so, either outside the stadium or pay to take space.
"Seriously, they are welcome to talk to the stadium management about buying a space for a permanent banner, 10 times as big if they want. I am a supporter of democracy. I would have no issue with that."
On the possible repercussions of ongoing protests, Allam said: "I'm a simple man. Do they want me to stay? If it's 'No thank you', fine, in 24 hours the club is for sale, I do not put in one more pound and hopefully things happen quickly."