El-Hadji Diouf to become Leeds United legend by firing club to Premier League
El-Hadji Diouf wants to write his name in the Leeds United history books by firing them back into the Premier League.
Last Updated: 03/09/12 9:44am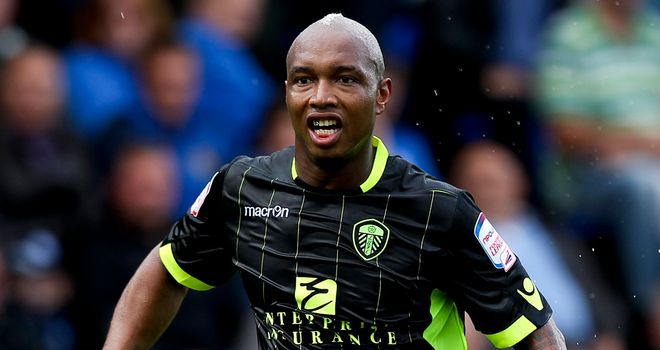 The controversial striker signed a short-term contract on Saturday that will see him remain at the Yorkshire club until January.
The 31-year-old claims he turned down lucrative offers from abroad as the challenge of playing for Leeds far outweighs any monetary benefits.
"It's not about money or anything like that. It's about the challenge," Diouf, who signed a £5,000-a-week deal with the Whites, told the Yorkshire Evening Post.
"I could have gone to Qatar, Dubai or somewhere else but the challenge is bigger here. If I help get Leeds into the Premier League then I'll be a legend. That's the best I can do.
"Leeds United - everyone knows them around the world. Why wouldn't you want to help this club to be in the Premier League next season?"